Amphetamine Overdose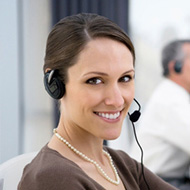 Helping Find Treatment Since 2002.
Our caring placement counselors are standing by right now to help you locate a reputable alcohol or drug rehab facility that meets your needs and budget.
Don't struggle alone. Call us now and get the help you need.
Let Us Help - Call Us Now
Who Answers?
Amphetamines are synthetic psychostimulant drugs that are sometimes prescribed to treat narcolepsy, attention-deficit hyperactivity disorder, obesity and other conditions. The most common illegal forms of amphetamine and methamphetamine are speed, crank and crystal methamphetamine. These substances – in their legal and illegal forms – are abused in fairly high numbers across the United States.
Amphetamines are associated with many dangers, including addiction, heart attack, stroke, and hypertension. There is also a possibility of amphetamine overdose, which can lead to an untimely death. An overdose would occur if a person takes more of the drug than is medically recommended, and more than their body can handle.
Is it an Amphetamine Overdose?
If you or someone you're with is having a negative reaction and has taken amphetamines, you may be worried that they are overdosing. As well, if you regularly take amphetamines it is important to be aware of the signs of amphetamine overdose.
These symptoms may indicate a person is overdosing on amphetamines:
Chest pain
Extreme anxiety
Restlessness
Hallucinations
High temperatures
High blood pressure
Irregular heartbeat
Paranoid delusions
Panic
Aggressiveness
Seizure
Irrational violence
If any of these symptoms are present it is essential that you get medical help right away by calling 911. According to Better Health Victoria, if someone you are with has taken amphetamines and experiences these symptoms or is snoring loudly or making gurgling noises it may mean that they are in a coma, and they could be dying – not sleeping off the effects as you may think. Seek help!
Consequences of an Amphetamine Overdose
Overdosing on amphetamines, or any other drug for that matter, is essentially poisoning your body. It can cause significant health problems and complications. Among these are:
Collapse
Seizures
Heart failure
Stroke
Coma
Psychosis
Death
With these consequences in mind, it is clear that it's very important to keep in line with your dosage of amphetamines if you are taking them with a prescription, or to maintain healthy doses if you are abusing amphetamine. Please note as well that amphetamines are addictive and it is not advised to take them without a prescription.
Amphetamine Overdose Treatment
If you or someone you love is suffering from an overdose on amphetamine or methamphetamine, it is essential that you call 911 and get to the hospital right away. Once there, doctors will assess your situation and determine the best plan of action. According to the BMJ Clinical Evidence Best Practice Journal, treatment will begin before lab tests confirm the overdose because time is truly of the essence in this kind of situation. Doctors will work to get your vital signs in check. This may be done with sedating medications, cooling measures, airway management, fluid resuscitation and other methods.
According to the University of Rochester, a blood test will be able to tell if you did indeed overdose on amphetamine. Doctors will likely test for methamphetamine as well, as the drugs are in the same group and methamphetamine metabolizes into amphetamine.
Amphetamine Overdose Risk Factors
Experiencing an overdose on amphetamines is a direct result of taking too much of the drugs, but there are also some factors that can increase a person's risk of experiencing one. If you are addicted to amphetamines, you likely have very little control over your use of the drugs. It is quite possible that you will end up accidentally taking too much one day.
If you are in treatment for amphetamine addiction and have undergone detox while in treatment your body's tolerance for the drug will go down. If you relapse after treatment and take the same amount that you were taking prior to treatment this may cause your body to go into shock.
Another risk factor is getting amphetamines on the streets. Illegally produced amphetamine and methamphetamine are very unpredictable, and the purity can be more or less than you are used to. As well, you may experience the high later than you usually do. In these cases it is very possible for you to end up taking too much and experience an overdose.
Lastly, taking amphetamine with other drugs increases your risk of overdose. Drug interactions, multiple feelings at once, and a loss of touch with reality/memory lapse can all lead to taking too much amphetamine, or to your body simply reacting badly.