Am I Addicted?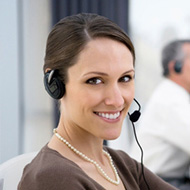 Helping Find Treatment Since 2002.
Our caring placement counselors are standing by right now to help you locate a reputable alcohol or drug rehab facility that meets your needs and budget.
Don't struggle alone. Call us now and get the help you need.
Let Us Help - Call Us Now
Who Answers?
It can be difficult to ask yourself whether or not you are truly addicted to methamphetamine (or another type of amphetamine drug), but it an important question nonetheless. Look for the signs listed below in order to know if you are in danger of or likely already addicted, and then call 800-895-1695(Who Answers?) for help finding a safe, reliable rehab program that can cater to your needs.
How is Addiction Identified?
Addiction is on a different level than the issue of occasional drug abuse. Though both of these are dangerous, the former is characterized by the lack of control the user has over their use. According to the National Institute on Drug Abuse, "Because drugs change the brain in ways that foster compulsive drug abuse, quitting is difficult, even for those who are ready to do so." Therefore, if you are concerned that your use of methamphetamine is no longer within your control, then this is probably true, and you will need to seek treatment.
Physical and Behavioral Signs of Methamphetamine Addiction
There are certain signs (both behavioral and physical) that point to the issue of methamphetamine addiction over abuse. As stated by the National Library of Medicine, "Meth abuse can quickly lead to addiction," which is why many of the signs of long-term abuse are also signs of a serious addiction.
Physical signs of meth addiction
Sores and skin infections
High blood pressure
Brain damage that is similar to Parkinson's or Alzheimer's diseases (Center for Substance Abuse Research)
Stroke
Heart infection
Cracked teeth (also known as meth mouth)
A weakened immune system
Behavioral signs of meth addiction
Constant itching
Severe and prolonged anxiety and paranoia
Psychotic behavior, including unprecedented violent outburst, suicidal or homicidal thoughts, and hallucinations
An increase in risky behavior
Choosing to continue using the drug even after experiencing

Severe physical effects
Problems in one's personal or professional life
Financial or legal issues
Almost all of these effects are also common among other types of amphetamine addicts, although methamphetamine abusers are more likely to experience dental issues and skin problems. It isn't easy to see yourself and your behavior objectively, though, which is why it is important to truly consider what changes methamphetamine abuse has made to your life.
Am I Addicted to Methamphetamine?
According to the NIDA, methamphetamine addiction is very similar to other types of addiction syndromes in that it causes cravings, tolerance, dependence, and withdrawal symptoms. These are additional clues that your use of the drug has gotten out of control. Ask yourself the questions below to find out if your methamphetamine use has turned into a full-blown addiction.
Do you use meth every day?
Are you constantly thinking about when you can use the drug next?
Does it take more of the substance each time for you to achieve the same effect?
Do you feel you would not be able to get through the day without meth?
Have you ever tried to cut back or quit and been unable to?
When you weren't able to use the drug, did you experience a number of psychological withdrawal effects, including:

Cravings?
An inability to feel pleasure?
Fatigue?
Depression?
Anxiety?

Do you hide your drug use––or the extent of your use––from your loved ones?
Do you become hostile when someone else brings up your substance abuse?
Do you often attempt to prolong your high for as long as possible?
Are you experiencing more psychological effects than you were before, and do these effects linger even after you are no longer on the drug?
Have you experienced severe effects of your substance abuse that have affected your life negatively?
Despite this, do you continue to use methamphetamine?
Do you believe you will be unable to stop on your own?
If you answered yes to more than one of these questions, there is a strong possibility that you are already addicted.
What Should I Do Now?
Though you may be addicted to methamphetamine, it is important to speak to a doctor and to get an expert medical opinion on your situation. In addition, you will need treatment in a rehab center where you will be safe and supported during your early recovery.
We can help you find the program that will most benefit you. Call 800-895-1695(Who Answers?) today, and begin your recovery from methamphetamine abuse as soon as possible.