Dextroamphetamine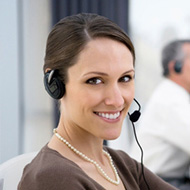 Helping Find Treatment Since 2002.
Our caring placement counselors are standing by right now to help you locate a reputable alcohol or drug rehab facility that meets your needs and budget.
Don't struggle alone. Call us now and get the help you need.
Let Us Help - Call Us Now
Who Answers?
Dextroamphetamine is a central-nervous system stimulant used to treat attention-deficit hyperactivity disorder (ADHD) and narcolepsy. It may be prescribed to adults as well as children. As a CNS stimulant, the medication works by changing the amounts of different chemicals in the brain. It comes as a liquid, tablet, or extended release capsule.
This medication has a high potential for abuse and it is habit-forming. This means that misuse of the drug can lead to addiction, which is a chronic and relapsing condition. If you believe that you are starting to lose control over your use of the medication or are taking more than prescribed you should get help from your doctor or a treatment professional as soon as possible.
Brand Names
Brand names of Dextroamphetamine are the names that you may actually know the drug by. Some of these are:
Dexampex
Dexedrine
DextroStat
Ferndex
LiquADD
ProCentra
Dextroamphetamine Side Effects
Dextroamphetamine may cause side effects, and the likelihood of experiencing those side effects may increase if you are taking the medication in any way other than as prescribed. If any of these symptoms is severe or does not go away you should call your doctor immediately.
The US National Library of Medicine describes the following dextroamphetamine side effects:
Restlessness
Difficulty falling asleep or staying asleep
Headache
Uncontrollable shaking of part of the body
Dry mouth
Unpleasant taste
Diarrhea
Constipation
Loss of appetite
Weight loss
Changes in sex drive or ability
The following side effects are more severe, and if they are experienced at all you should call your doctor immediately:
Fast or pounding heartbeat
Shortness of breath
Chest pain
Excessive tiredness
Slow or difficult speech
Dizziness or faintness
Weakness or numbness in an arm or a leg
Seizures
Mood changes
Believing things that are not true
Feeling unusually suspicious of others
Hallucinations
Aggressive or hostile behavior
Abnormal movement
Verbal tics
Changes in vision or blurred vision
Hives
Potential Dangers of Dextroamphetamine
Aside from the side effects there are some other potential dangers of taking dextroamphetamine. There are dangers associated with its use in children as well as adults.
According to MedlinePlus, dextroamphetamine can slow children's growth or weight gain. Doctors are aware of this possibility and should monitor your child's growth carefully. It may also cause sudden death in children and teenagers, especially those with pre-existing heart defects or heart problems.
Adults who take dextroamphetamine are at risk of heart issues as well. According to WebMD, the medication may cause serious heart and blood pressure problems. It may also lead to sudden death, stroke, or heart attack, and the risk for these problems increases in adults who already have heart problems.
Dextroamphetamine interacts badly with some other medications, especially MAO inhibitors. It is essential that you discuss any other drugs you are taking with your doctor in order to avoid any complications.
Dextroamphetamine Overdose
It is possible to overdose on dextroamphetamine. If you suspect that you or someone you are with is experiencing an overdose you must call 911 for help. According to WebMD, signs of an overdose may include:
Severe mental/mood changes
Seizures, severe/persistent headache
Severe restlessness
Fast breathing
Rapid heartbeat
Irregular heartbeat
Dextroamphetamine Abuse and Addiction
Dextroamphetamine abuse is very dangerous, and can lead to addiction. Abuse is taking more of the medication than you are prescribed to take, taking it in any way other than as prescribed (ex. Crushing it up and snorting it), or taking it without a prescription. Doctors prescribe this medication for specific medical uses, and to people who would specifically benefit from it. If you have not been prescribed it also means you have not been evaluated for the medication, which is very dangerous.
Dextroamphetamine addiction is a condition where a person has lost control over their use of the drug. It involves compulsive drug-seeking behavior, taking more than intended, and taking the medication despite experiencing negative consequences because of it. If you experience withdrawal symptoms, or feel sick when you do not have the medication it may indicate that you are developing a dependence or addiction.
Addiction significantly impacts your life. It can cause health problems, issues in school or at work, with your relationships and more. There is help available for dextroamphetamine addiction. Treatment centers can provide you with counseling and therapy to help you effectively overcome addiction.