Methamphetamine Overdose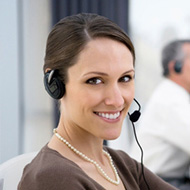 Helping Find Treatment Since 2002.
Our caring placement counselors are standing by right now to help you locate a reputable alcohol or drug rehab facility that meets your needs and budget.
Don't struggle alone. Call us now and get the help you need.
Let Us Help - Call Us Now
Who Answers?
Methamphetamine is a stimulant that acts upon the Central Nervous System to produce powerful euphoric effects which can range from heightened energy to paranoia and psychotic outbursts. This illicit street drug is produced mostly in clandestine laboratories around the country in which there is no monitoring or regulation as to the actual processes that are being used, the cleanliness of the labs or the chemicals that are rendered when the drug is being created. As such, methamphetamine is a very dangerous drug and can vary greatly in potency from one batch to the next making the risk of methamphetamine overdose a very real danger for the user.
What is Methamphetamine Overdose?
According to Montana State University, "methamphetamine intoxication occurs when the body is presented with an overwhelming amount of drug or drugs, usually because of illegal drug abuse of because of suicide attempts." A potentially lethal dose of methamphetamine will vary based on the individual taking the drug, the purity of the drug and various other factors. When a dangerous amount of methamphetamine is taken, overdose may occur.
Signs of Methamphetamine Overdose
Early realization of the signs of a potential methamphetamine overdose may alert the individual to the serious dangers and prompt them to seek medical treatment before serious consequences arise. According to the University of Arizona, depending on how the methamphetamine was abused, either orally, by injection, by smoking the drug or by snorting, the signs of methamphetamine overdose may include:
severe pain in the chest
hypertension
hypotension
seizures
hyperthermia
tachycardia
bradycardia
hallucinations
labored breathing
arrhythmias
Many of the above symptoms are not easily seen such as the hyperthermia, the bradycardia and the arrhythmias. As such, sometimes the only easy way to spot a potential methamphetamine overdose is to look at the physical wellness of the user. You may notice the following signs in someone who has overdosed on crystal meth:
profuse sweating which occurs as a result of increased body temperature and may be linked to hyperthermia
rapid breathing
dilated pupils that don't constrict even when a light is shined into the eyes
What to Do if You Suspect a Methamphetamine Overdose
Rapid onset of kidney or organ failure is a common cause of death resulting from methamphetamine overdose. As such, if you suspect that someone you know has taken a lethal or overdose worthy amount of crystal meth, it's important to seek prompt medical attention right away. Methamphetamine overdose can often be treated using various means of medical care including medications that can reduce body temperature, lower blood pressure, regulate heart beat and improve organ function. Without these medications, the risk of fatal overdose is greatly increased in an individual who has taken a potentially toxic amount of this dangerous drug.