Levoamphetamine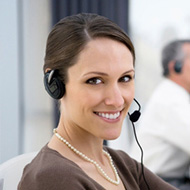 Helping Find Treatment Since 2002.
Our caring placement counselors are standing by right now to help you locate a reputable alcohol or drug rehab facility that meets your needs and budget.
Don't struggle alone. Call us now and get the help you need.
Let Us Help - Call Us Now
Who Answers?
Commonly used in the treatment of ADHD, obesity and narcolepsy, Levoamphetamine is a powerful amphetamine that works as a stimulant on the central nervous system. This drug carries a very strong potential for abuse and misuse. Levoamphetamine abuse that takes place repeatedly or which continues for a prolonged period of time can lead to addiction and physical dependence.
What is Levoamphetamine?
This is a stimulant drug that is generally weaker than dextroamphetamine but which acts similarly to dextroamphetamine. Levoamphetamine salts make up 25% of the active ingredients in Adderall, a powerful prescription used in the treatment of ADHD. The other 75% of Adderall's active ingredients is dextroamphetamine.
Levoamphetamine is a part of the amphetamine molecule known as the levorotary stereoisomer. Each amphetamine contains the following two seteroisomers:
dextroamphetamine
levoamphetamine
Effects of Levoamphetamine
This drug produces an array of side effects which resemble those of most other stimulant drugs. On the lowest scale, levoamphetamine can produce suppressed appetite and increased alertness. When used in excess or when used regularly, the following effects may occur:
restlessness
irritability
agitation
heightened energy
weight loss
malnutrition resulting from reduced appetite
altered sexual desire
muscle twitching and spasms
insomnia or changes in sleep patterns
headaches
muscle aches
dehydration
Dangers of Levoamphetamine Abuse
Certain risks may arise from even a single misuse of Levoamphetamine. If you take Levoamphetamine and notice any of the following side effects you should consult with a medical professional right away:
pounding heartbeat
loud pounding or sound of the heart beating in your ears
chest pain
difficulty breathing or shortness of breath
hallucinations either auditory or visual
strong anxiety or paranoia
confusion and inability to properly process thoughts
blurred vision or difficulty seeing
dizziness or loss of coordination
Additional dangers associated with the use of Levoamphetamine range from an increased tolerance to the drug to addiction. Stroke, heart attack, seizures, convulsions, coma and even death may occur with Levoamphetamine abuse – some of these side effects are possible with just a single dose of the drug especially if the users has any underlying heart defects that may not even be known at the time.
If you suspect that someone you know is taking Levoamphetamine without a prescription or is abusing the drug, consult with a treatment professional right away for help.