Methamphetamine Treatment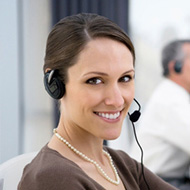 Helping Find Treatment Since 2002.
Our caring placement counselors are standing by right now to help you locate a reputable alcohol or drug rehab facility that meets your needs and budget.
Don't struggle alone. Call us now and get the help you need.
Let Us Help - Call Us Now
Who Answers?
Methamphetamine abuse and addiction cause serious damage to many aspects of a person's life. This drug is sometimes referred to as 'the Devil's drug' – a nickname that underscores its dark, damaging properties. It is very easy to get addicted to meth, but many people have trouble stopping on their own.
The withdrawal syndrome associated with meth is characterized by strong feelings of depression, anxiety, and very strong drug cravings. These symptoms make it difficult for people to resist the drug on their own, and many people end up going back to it even though they want to stop. Methamphetamine treatment can help you learn to resist cravings and make decisions that will promote your goal of stopping use of methamphetamine.
Do I Need Methamphetamine Treatment?
If you are wondering whether or not you need treatment for methamphetamine, you should ask yourself a few questions. Among these are:
Have I ever taken more meth than I intended to?
Have I tried to stop on my own but been unable to?
Did I relapse after treatment and have I been unable to stop since then?
Have I even stolen to feel my meth habit?
Are my finances suffering because of meth?
Is my health suffering because of meth?
Is my performance in school or at work suffering?
Any use of methamphetamine is dangerous, and can quickly lead into an addiction. If you are using meth, you should stop now before the consequences get worse. If you answered yes to any of these questions, you would surely benefit from and should seek out methamphetamine treatment.
Why You Should Get Help for Methamphetamine Addiction
Methamphetamine abuse has a number of very significant damaging effects on the user. These effects can be physical or psychological in nature, and many cause lasting damage. According to the National Institute on Drug Abuse and others, some long-term meth effects are:
Violent behavior
Anxiety
Insomnia
Psychotic symptoms such as hallucinations, paranoia, delusions
Cardiovascular problems such as rapid heart rate, irregular heartbeat, increased blood pressure and stroke
"meth mouth", which is a deterioration of one's teeth and gums, due in part to teeth grinding and in part to the effects of smoking meth
Scarring and scabbing on the skin due to common tactile hallucinations of 'meth bugs' underneath the skin
In addition to these effects, meth causes serious damage to the brain. The dopamine system, which is highly important for the regulation of emotion, reward, motivation and learning, becomes damaged because of meth. This causes some of the psychiatric problems in abusers of methamphetamine, and accounts for further cognitive impairment. Long-term meth abuse and addiction leads to issues with problem solving, memory, and impulse control. These functions can largely be healed, though it takes up to two years. It is thought, however, that some functions never fully recover from the effects of meth.
Meth abuse causes addiction, which is a chronic condition involving compulsive drug-seeking. At this point many people lose sight of other things in their lives, damage relationships with family and friends, and find it difficult to hold a job. Getting help for methamphetamine abuse will help you to minimize the damage the drug will have on your mind, body, and soul.
Methods Used in Meth Addiction Treatment
Meth addiction treatment helps people stop using meth and heal from the effects the drug has had on their lives. Treatment for meth may take place in an inpatient or an outpatient setting, and may last for varying lengths. Given the fact that some of the effects take over a year to heal, and that cravings last for at least five weeks, longer term treatment is optimal for users of meth.
At this point in time there are no pharmacological treatments, or medications, for the treatment of methamphetamine dependence. Treatment relies mostly on behavioral interventions, motivational interviewing, and other counseling techniques. The Office of National Drug Strategy in Australia describes the following approaches:
Cognitive Behavioral Therapy (CBT): CBT helps people recognize the patterns of thought, belief and behavior that lead to drug use. In so doing, these patterns can be changed and avoided. It helps people recognize triggers, such as certain places or movies, that they may associated with drug use and helps them to get used to or avoid these triggers so as to avoid drug use.
Motivational Interviewing: This technique helps to establish a person's motivation for treatment. The counselor will work with the patient, discussing the positive and negative effects of drug use and those of getting clean. They will work on establishing goals for treatment and a firm motivation for stopping meth abuse.
Behavioral Approaches: Behavioral approaches help people alter their behaviors and lifestyles to reduce the risk of using drugs. Therapists will help their clients develop healthy lifestyle choices, such as starting an exercise program or engaging in new activities.
Contingency Management (CM): CM is both a motivational and behavioral therapy. In this method, positive behaviors are reinforced through the provision of rewards. Goals will be set in treatment, such as having one month without meth, and if and when they are met clients will be given a pre-determined award, such as a coupon to go see a movie.
Self-Help or Mutual Support Groups: Support groups are beneficial at different stages of treatment. In these groups people share their experiences with meth and treatment. This is helpful in a therapeutic and a practical way, as it is good to share and connect with people who understand you, and you can learn about things that have helped others on their road to recovery, things that can help you, too.
Family Therapy: Including your close loved ones in treatment is also helpful. Coming to a mutual understanding about an individual's meth use and its effects on the family is important, and helpful in treatment. Family therapy also helps families understand how they can help their loved one succeed in treatment.
The Matrix Model
The Matrix Model is a methamphetamine treatment program that incorporates many of the above treatment approaches in a 6-month intensive intervention. According to the Substance Abuse and Mental Health Services Administration (SAMHSA), evaluations of the Matrix Model have shown it to be an effective and useful treatment method for meth users.
SAMHSA reports that the model is a structured outpatient treatment program with behavioral, educational, and 12-step counseling techniques, relapse prevention groups, social support groups, individual counseling, family and group sessions, and urine and breath testing. For six months clients attend program sessions three times a week. This program and similar intensive outpatient programs have shown to significantly reduce drug use in methamphetamine clients.
Finding Methamphetamine Treatment
When searching for methamphetamine treatment, there are a few factors that you should consider. Among these are:
Cost
Location
Type of facility
Length
In terms of cost, you will need to find a treatment center that fits in your financial constraints. Most insurance providers cover some degree of substance abuse treatment. This can be a great help, and you should certainly contact your provider to find out what kind of coverage you are eligible for.
The location of the facility and the type tend to be related. First of all, do you need to be close to home? If you have children you have to take care of or a job that you simply cannot leave, you will probably benefit from a local outpatient program. Alternatively, if your current environment is a large factor in your meth use, a program that is far away is best for you.
Choosing between inpatient and outpatient programs also takes some consideration. These things may make you suitable more for one or the other:
Inpatient program: This type of program provides around-the-clock care, has medical and treatment professionals on-site, and offers daily treatment sessions. You live in the treatment facility, and are thus away from temptations. However, getting out of treatment can be a challenge because you are faced with temptations once more. Inpatient treatment is good for people who lack support in their current environment, who have tried outpatient treatment before but relapsed, or who have pre-existing medical or mental health conditions.
Outpatient program: These programs do not provide housing, and instead you will attend treatment at regular, pre-appointed times. It can be difficult to avoid temptation while in an outpatient program, but after treatment there is no shock due to a change in environment. Outpatient meth rehab is best for people who live in a safe and supportive home environment and who have not tried treatment previously.
These factors are not binding, and choosing the treatment program that is best for you is something you need to consider with your own life history and goals in mind.
The length of treatment for methamphetamine addiction should ideally be long-term. Long-term or extended care treatment is considered to be three months or more. The National Institutes of Health and others describe the effects of meth to last for longer than a year, meaning that it takes that long or longer for the brain to recover from meth addiction. With that in mind, and knowing that cravings and withdrawal last for at least five weeks, it is clear that long-term meth addiction treatment is needed.