FAQs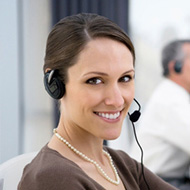 Helping Find Treatment Since 2002.
Our caring placement counselors are standing by right now to help you locate a reputable alcohol or drug rehab facility that meets your needs and budget.
Don't struggle alone. Call us now and get the help you need.
Let Us Help - Call Us Now
Who Answers?
When it comes to seeking safe, reliable rehab for methamphetamine addiction, the task can be daunting and, in some cases, even keep people from getting the help they need. This is why it is so important to be able to find information on recovery and to make a change in your life by seeking treatment today. Call 800-895-1695(Who Answers?) now to be matched with a beneficial rehab program for your specific addiction needs.
Do I Need Professional Treatment for Methamphetamine Addiction?
Yes. According to the National Institute on Drug Abuse, "Because addiction is a chronic disease, people can't simply stop using drugs for a few days and be cured." Without the help of professional treatment for addiction, it is much more difficult to overcome this disease, and especially with a drug as devastating as methamphetamine, professional help is needed.
How Long Does Treatment Take?
In general, professional drug addiction treatment––in either an inpatient or outpatient capacity––should last at least 90 days to be effective (NIDA). However, sometimes treatment can take longer, and every individual patient needs their own treatment program and length, catered specifically to their needs.
How Effective Is Treatment for Methamphetamine Addiction?
The NIDA states that, like most other types of addictions, behavioral therapies are the most effective programs for methamphetamine addicts. While there are currently no medications approved to treat this syndrome, professional rehab programs in general have been found to be extremely effective in helping patients create change in their lives for the better by ending their substance abuse, decreasing their criminal activity, and improving their "occupational, social, psychological functioning" (NIDA).
How Much Does Rehab Cost?
Rehab can cost anywhere from nothing at all to $80,000 a month. This depends heavily on the program, which options it offers, and what the patient requires. While completely free rehab centers do exist, according to the Substance Abuse and Mental Health Services Administration, these programs are usually meant for those individuals who would not be able to receive help otherwise.
Is Insurance Accepted?
Insurance is normally accepted at most rehab programs across the country. According to SAMHSA, insurance programs must cover (at least in part) "prevention, early intervention, and treatment of mental and/or substance use disorders." However, it is still important to ensure that the rehab program you choose can work with your insurance plan.
Is Treatment Worth Its Cost?
Treatment for addiction has been proven to be worth its cost to society, creating better economic outcomes than imprisonment or continued addiction (NIDA). However, it will also likely be worth its cost to you as an individual, as it can help you get back on your feet gain financial stability, and learn to cope with the issues that led to your drug abuse.
Where Should I Go for Help?
There are many people you can go to for help in order to find a rehab program for your methamphetamine addiction: friends, family members, your employer, your physician, a hospital, an outreach center, or your local support group. In addition, you can call 800-895-1695(Who Answers?) to be matched with a specific rehab program that will cater to your needs and allow you to recover as safely and effectively as possible.
Inpatient or Outpatient Treatment?
The choice of inpatient vs. outpatient treatment should depend on each and every individual patient and their specific needs for recovery. According to a study in the medical journal Psychiatric Quarterly, those with severe psychiatric issues (including comorbid disorders) and those without a strong social support system often require inpatient care, but this will depend heavily on other aspects of your situation as well.
What Is Private Treatment? What is Luxury Treatment?
Private treatment is an option for recovery where a patient's privacy is put before all else. Here, patients are able to attend treatment without fear of their identities being shared and without having to fear the stigma of seeking addiction treatment.
Luxury treatment is a more expensive rehab program option that often provides additional methods and activities as well as plush, hotel-like accommodations to patients.
How Can I Help My Loved One in Methamphetamine Recovery?
Even having a family member or friend supporting one's recovery does wonders for long-term success. Encouraging your friend to seek rehab and to stay in their program is the best way to help them.
Do You Have More Questions?
Or would you like to find a rehab program that can help you? Call 800-895-1695(Who Answers?) now. We can help you make a change for the better.