Where Should I Go for Help?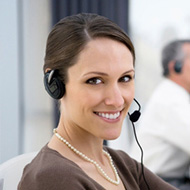 Helping Find Treatment Since 2002.
Our caring placement counselors are standing by right now to help you locate a reputable alcohol or drug rehab facility that meets your needs and budget.
Don't struggle alone. Call us now and get the help you need.
Let Us Help - Call Us Now
Who Answers?
Finding help for methamphetamine abuse can seem impossible at times, as it can be a difficult task. However, there are many places you can go for help in finding the right treatment for your needs, one of which is calling 800-895-1695(Who Answers?). Our recovery experts can help you find the right rehab program for your addiction so you can begin to recover.
Can't I Do It On My Own?
Unfortunately, many people believe they can end their addiction to methamphetamine without the help of anyone else and without attending professional treatment. This is very unsafe and not often possible, as drug addiction's status as a disease characterized by uncontrolled drug seeking makes the need for treatment extremely important. According to the National Institute on Drug Abuse, "Over time, a person's ability to choose not to [use drugs] becomes compromised," and methamphetamine is an especially addictive drug. It is always safer to seek the help of others and to find a treatment program than to attempt to recover on your own.
Who Can Help Me?
Many people you know already can help you begin treatment and start your recovery. Your friends, family members, and other loved ones who want to see you succeed and make a change in your life will often be likely to help you look for a rehab program. This can also be extremely beneficial to your recovery, as "involvement of a family member or significant other in an individual's treatment program can strengthen and extend treatment benefits" (NIDA).
In addition, other individuals you know or who are in your community can assist you in the task of finding treatment.
Your primary doctor knows your medical history and your needs much better than a healthcare practitioner who has never met you. This can be a helpful way to find treatment that is catered to your needs as well as to start on the right track to recovery. Your doctor will likely want to receive information from you about your substance abuse history, and they may also take several tests to determine your physical and mental state in addition to your addiction.
Your employer may also be able to help you find treatment. Many people do not feel comfortable telling their employers they need help with substance abuse, but a number of companies have Employee Assistance Programs (or EAPs) that can help employees find treatment for substance abuse and addiction (US Office of Personnel Management).
Someone at your local hospital, free clinic, or even your city government office may be able to point you in the direction of affordable treatment for addiction. In addition, many community outreach centers exist as well as support group meetings where individuals can expect to find ample information about recovery and treatment.
How Do I Find the Right Treatment Program?
It is important to look for help when attempting to quit your methamphetamine abuse and live in recovery. But finding the right treatment program isn't always easy. You can call 800-895-1695(Who Answers?) in order to receive help finding this facility and transitioning into treatment there. We will work to match you with a specific program based on your individual needs and then ensure that the program
Offers the treatment options you require
Allows you to feel safe and comfortable in the facility
It can be scary not knowing where to go for help when you realize you cannot end your dependence on and abuse of methamphetamine on your own, but many resources exist that can help you make the change you want for your life. Those who do seek help from the people they care about, the pillars of their community, and programs like ours often find the best option for their needs more quickly and easily than those who don't. It is important to enlist every resource you have in order to find help––especially the right kind of help.
Let Us Help You Make a Change
Call 800-895-1695(Who Answers?) today to start your journey of recovery and to find the best treatment option for you. You don't have to go this alone, and it is much safer and likely to be much more effective if you seek assistance from those who understand your needs. Call now.