Support Groups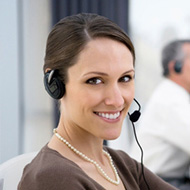 Helping Find Treatment Since 2002.
Our caring placement counselors are standing by right now to help you locate a reputable alcohol or drug rehab facility that meets your needs and budget.
Don't struggle alone. Call us now and get the help you need.
Let Us Help - Call Us Now
Who Answers?
Support groups are a possible option for addiction treatment and many people find them to be helpful toward their overall recovery. But will one of these programs be helpful to you, and how can you attend a support group successfully for methamphetamine addiction?
If you have not found a professional treatment program for your addiction, call 800-895-1695(Who Answers?) now. We can help match you with a beneficial option for your needs.
What Are Support Groups?
Support groups are non-professional self-help programs where recovering addicts can work together and help one another stay sober. Some of the most famous types of support groups follow the 12 steps, and there are many options that fall under this category, including Crystal Meth Anonymous, an association that provides "recovery from crystal meth addiction through a 12-step program including regular attendance at group meetings" (Substance Abuse and Mental Health Services Administration). If you prefer to attend a program that does not utilize the 12 steps, SMART Recovery is also an option for methamphetamine addiction.
Support group meetings are traditionally free and do not require insurance or any other type of information from members. Many people are able to attend a support group while in treatment, inpatient or otherwise, while others choose to do so after their traditional treatment program has ended.
What Are the Benefits of Support Groups for Methamphetamine Addicts?
Support groups benefit recovering addicts in many ways. According to the National Institute on Drug Abuse, "Most drug addiction treatment programs encourage patients to participate in group therapy during and after formal treatment." This is because programs like these
Provide members with the opportunity to meet, learn from, and bond with other recovering individuals who understand what they are going through
Support abstinence and other goals that help lead to a healthier lifestyle
Can be a beneficial aftercare program that continues the lessons taught in traditional treatment and keeps individuals on the right track during their recoveries
Get members involved in beneficial activities that can help strengthen a life in recovery (NIDA)
Create a level of social support that many people do not have at home, especially from a group of individuals who are also experiencing the same issues
In most cases, support groups like Crystal Meth Anonymous or SMART Recovery should be a supplement to traditional treatment. Many rehab programs actually provide support group meetings or utilize the 12 steps as part of treatment in order to help introduce some of the benefits of this program into traditional rehab. This is often very beneficial for the patient overall, as they can receive the extra benefits of being part of one of these programs while attending traditional rehab and/or afterward.
Do I Need This Option for My Recovery?
Methamphetamine addiction is serious and can cause a number of problems that support groups cannot fully deal with. It is extremely important that, as a recovering individual who has abused meth, you seek a professional treatment option in addition to a support group. However, one of these programs could be a great addition to your overall treatment if you
Need or want community social support and encouragement
Are willing to participate and go to meetings regularly
Feel comfortable in the group itself and with the people there
Like the philosophies of your particular program
It can be difficult to know for certain if a support group can be helpful to you, but one of the best ways to find out is to attend a meeting. Since they are free and do not usually ask you to provide any information you aren't comfortable providing, you can easily attend one meeting in order to find out if the program makes you comfortable and will be a benefit to your recovery.
How Do I Find the Right Treatment Program for My Needs?
According to the National Institute on Alcohol Abuse and Alcoholism, support groups remain some of the most commonly sought out treatment programs for substance abuse recovery, and one of these may be able to help you make a change in your life. But it is still important to seek a professional treatment program for your addiction.
Call 800-895-1695(Who Answers?), and we will help you find a rehab program that will cater to your needs, as well as provide access to a support group if you prefer it. Don't wait; call today and start living your life the way you want––free of substance abuse.