Detox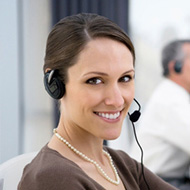 Helping Find Treatment Since 2002.
Our caring placement counselors are standing by right now to help you locate a reputable alcohol or drug rehab facility that meets your needs and budget.
Don't struggle alone. Call us now and get the help you need.
Let Us Help - Call Us Now
Who Answers?
Detox is often a necessary part of the recovery process, especially for a substance like methamphetamine, which causes severe psychological withdrawal symptoms. But what are the benefits of detox and how might it help you? Call 800-895-1695(Who Answers?) now to find a rehab program that will allow you to recover safely from methamphetamine addiction and begin your life anew.
What Is Detox?
According to the National Institute on Drug Abuse, "Detoxification is the process of allowing the body to rid itself of a drug while managing the symptoms of withdrawal." It usually occurs in a detox or rehab center that provides medication, therapy sessions, and other necessary treatment options that can minimize the symptoms an individual is experiencing while still helping them to end their dependence on a drug. For methamphetamine addicts, detox usually consists of
The use of anticraving agents to treat early cravings for the drug
The use of antipsychotics if the individual is experiencing any of the drug's psychotic effects
The use of antidepressants to treat depressive symptoms, which are common among stimulant abusers
Plenty of rest
A controlled environment (which is not always necessary but will be if the individual is suffering from severe withdrawal symptoms)
Assessment and treatment for any medical or psychological issues co-occurring with the individual's withdrawal and addiction
It is important to note, however, that detox is not in itself a treatment for addiction. It only allows an individual to slowly be weaned off the drug in the safest way possible, and once this occurs, the individual will still be addicted to the drug, and in great danger of relapse, if they do not receive addiction treatment in full. Some detox programs help patients transition into addiction treatment, but one must not attempt to recover from methamphetamine abuse without attending a full, professional rehab program.
What Are the Benefits of Detox for Methamphetamine Addicts?
According to the US Department of Veteran Affairs, "Stimulant withdrawal… can produce a wide range of dysphoric symptoms" and can last for a considerably long amount of time. Therefore, it can be very beneficial for an individual to start with detox and then to attend addiction treatment when they are ready. Detox not only minimizes the symptoms of withdrawal through pharmacological options but the therapeutic options help patients understand what they are feeling and allow them to better deal with cope issues.
Detox can help methamphetamine addicts get through a very difficult period in their recoveries with the help of professional caregivers. Many methamphetamine addicts who attempt to detox on their own are unsuccessful because their symptoms are so severe, they often return to drug abuse. Also, those who do choose to attend a professional detox program usually are aided in making the transition from detox to addiction treatment.
Do I Need This Option for My Recovery?
In general, it is much safer to detox from methamphetamine in a treatment center than to do so alone. Not only is withdrawal a dangerous time for relapse, but according to the Center for Substance Abuse Research, it also causes severe depression, which could put a person in danger of experiencing suicidal thoughts. Without the proper treatment, these thoughts could turn into actions.
However, once your detox period has ended, it is extremely important that you seek treatment for your methamphetamine addiction as well. Merely withdrawing from the drug without the proper follow-up treatment will not allow you to recover safely, and you will be extremely likely to relapse, as all the cravings and other issues associated with your addiction will still exist. It is never recommended for a person to detox without attending the proper addiction treatment program afterward, and whether you choose to do so in the same facility as your detox program or in another center altogether, it is important to ensure that you are able to receive a well-rounded treatment program for your addiction to methamphetamine.
How Do I Find the Right Treatment Program for My Needs?
Finding the right treatment program for your needs is an extremely important part of recovery, and often, this process starts with detox. Let us help match you with a safe option for your rehabilitation from methamphetamine abuse. Call 800-895-1695(Who Answers?) now to begin living the life you want, free of substance abuse.