Long Term Treatment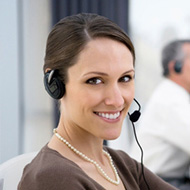 Helping Find Treatment Since 2002.
Our caring placement counselors are standing by right now to help you locate a reputable alcohol or drug rehab facility that meets your needs and budget.
Don't struggle alone. Call us now and get the help you need.
Let Us Help - Call Us Now
Who Answers?
Long-term treatment is a possible option for those individuals suffering from more severe addictions to methamphetamine, as well as other issues that could require a longer duration of treatment. If you need help finding a safe, beneficial rehab program for your recovery from methamphetamine addiction, call 800-895-1695(Who Answers?) now.
What Is Long-term Treatment?
Long-term treatment encompasses any type of rehab program that goes on past than the traditional treatment length. According to the National Institute on Drug Abuse, "Generally, for residential or outpatient treatment, participation for less than 90 days is of limited effectiveness, and treatment lasting significantly longer is recommended for maintaining positive outcomes." Long-term treatment goes beyond this cap of 90 days for those who truly need it.
This length can be found in both an inpatient and outpatient capacity, but normally, residential rehab centers are the programs most likely to provide this type of care. Sometimes, it can last for six months to a year or even longer. According to the NIDA, one of the most well-known models of long-term, residential rehab is the therapeutic community (or TC) where patients receive structured and often confrontational care that is meant to create lasting change.
What Are the Benefits of Long-term Treatment for Methamphetamine Addicts?
Long-term treatment can benefit you as a recovering methamphetamine addict in many ways. For one, the side effects and symptoms caused by meth abuse can sometimes last for years, making this program helpful to those who need professional care as they try to maintain their recoveries early on. As stated by the NIDA, "Psychotic symptoms can sometimes last for months or years after a person has quit abusing methamphetamine," and stress can often trigger this response. Long-term treatment can help minimize the issues caused by these symptoms by allowing the patient to stay in a controlled environment with access to medical professionals for an extended period of time.
Other benefits of this option can include:
More time to learn the skills necessary for living in recovery before having to practice them alone
Often, access to more treatment options, as extended-length recovery programs usually have more funding than short-term ones
Time to fully withdraw from the drug and to put a large amount of your withdrawal symptoms behind you
The ability for the doctors, nurses, counselors, volunteers, and even the other patients you will meet during rehab to become an important part of your recovery and possibly even your life
The chance to receive a comprehensive treatment program that will not end as soon as it begins
Do I Need This Option for My Recovery?
Many methamphetamine addicts need long-term treatment. Not only do the psychotic effects caused by the drug last a long time, but the other withdrawal symptoms can linger as well. According to the US Department of Veteran Affairs, cravings and depression can last for months, even years, after the individual stops abusing meth, and being in rehab for a longer period of time can help someone learn the skills they need to cope with these issues as well as to start the process while still in a safe environment.
It is always important, though, to consider your specific needs and how severe your situation is. If you
Have been abusing meth for a long time
Have tried more than once to quit or cut back and been unable to do so
Have attended rehab before and not felt like the program was long enough
Are suffering from a comorbid mental disorder that is strengthening the severity of your addiction
Are suffering from severe withdrawal symptoms, psychotic symptoms, or other issues that are likely to last a long time
Require the help of others to change your opinions, beliefs, and attitudes toward your addiction
then long-term treatment may be extremely helpful to you. All these issues are indicative of the need for a longer, more intensive treatment program beyond the traditional 90 days, and it could behoove you to seek out this type of program for your methamphetamine addiction.
How Do I Find the Right Treatment Program for My Needs?
You can find the best treatment option for your addiction, including a long-term rehab program, by calling 800-895-1695(Who Answers?) today. We will match you with the right program for your needs and allow you to take that first step toward recovery.