Private Treatment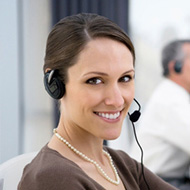 Helping Find Treatment Since 2002.
Our caring placement counselors are standing by right now to help you locate a reputable alcohol or drug rehab facility that meets your needs and budget.
Don't struggle alone. Call us now and get the help you need.
Let Us Help - Call Us Now
Who Answers?
Private treatment programs are another option for recovery, and many individuals all over the world utilize them. But how can you be certain if a private rehab center is what you require for methamphetamine abuse and addiction? Call 800-895-1695(Who Answers?) now to find safe, reliable rehab options for your recovery from addiction.
What is Private Treatment?
Private treatment is a type of recovery option where a patient's anonymity is placed above all else. Normally, these are residential options as opposed to outpatient programs but not always. Private treatment does not always have to be expensive but often is because of the additional requirements patients have and the cost to the program in order to meet these requirements. Contrary to popular belief, celebrities and other famous individuals aren't the only ones who can benefit from this type of recovery program.
What Are the Benefits of Private Treatment for Methamphetamine Addicts?
Unfortunately, there is a harmful stigma when it comes to addiction and those who fall victim to it. According to the National Institute on Drug Abuse, "It is often mistakenly assumed that drug abusers lack moral principles or willpower and that they could stop using drugs simply by choosing to change their behavior." This is untrue, but the still very prominent existence of this belief leads to many individuals not seeking the treatment they need because they do not wish to admit to their addiction (NIDA Archives).
In private treatment programs, people who are suffering under this stigma can seek help without the fear of being ridiculed or judged and with the ability to keep their identity to themselves. Private rehab programs provide patients with the type of treatment that puts their need for seclusion first and does not ask them to step out of their comfort zone when it comes to seeking help. Many celebrities utilize these options, as they do not want their information shared with the public, but anyone who does not want others (including those close to them) to know that they are struggling with addiction can benefit from private treatment.
In addition, most private treatment programs also offer
Luxury accommodations similar to those provided by more expensive programs (as private treatment centers are often more expensive than non-private ones)
More treatment options for patients, including holistic methods and other programs
Private rooms so patients do not have to share everything with others
One-on-one recovery options that are specifically catered to the individual's needs
Fewer people to a program, which allows patients to become less anxious about their privacy, and requires them to only interact with a few individuals, which builds trust
Readily available care, which is one of the principles of effective treatment, according to the NIDA, as patients who choose private rehab are not normally placed on waitlists
Do I Need This Option for My Recovery?
Not every individual needs this option for their methamphetamine addiction recovery, and this is especially true because these programs can often be expensive. However, some individuals can benefit greatly from attending a private rehab program.
If you are not safe in your home or believe there is a possibility that someone you know could potentially harm you or cause issues for your recovery, private rehab could be extremely beneficial to you, as no information of yours will be shared without your consent.
If you feel you will not be able to attend rehab without the promise of complete anonymity and the protection of your privacy above all else, it is important to look for a program that can provide this to you.
If you are looking for a comfortable rehab center where you can receive one-on-one care and ample time for self-reflection, private rehab could be more than helpful to you.
Considering what you need for rehab and how high a priority your privacy is can be extremely important to your overall recovery and the success of your treatment option. Therefore, if you believe private rehab will get you into treatment, keep you there longer, ensure your safety, or benefit you in another way, it could be a good choice for your recovery.
How Do I Find the Right Treatment Program for My Needs?
Let us help you find the best option for your needs. Call 800-895-1695(Who Answers?) now to be matched with a rehab program that is right for you and to put an end to your methamphetamine abuse today.