Outpatient Treatment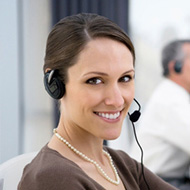 Helping Find Treatment Since 2002.
Our caring placement counselors are standing by right now to help you locate a reputable alcohol or drug rehab facility that meets your needs and budget.
Don't struggle alone. Call us now and get the help you need.
Let Us Help - Call Us Now
Who Answers?
You can attend outpatient care for methamphetamine addiction. But what does outpatient treatment entail, and how do you know if you need outpatient care instead of a more intensive program? Call 800-895-1695(Who Answers?) today, and we will help you find the best recovery option for your needs.
What is Outpatient Treatment?
Outpatient care is a rehab option where patients attend treatment on a schedule (usually daily at first or at least several times a week) and then go home afterward. According to the National Institute on Drug Abuse, "Such treatment costs less than residential or inpatient treatment and often is more suitable for people with jobs or extensive social supports." Outpatient care can be a very beneficial option for recovery, but certain individuals may receive more advantages from it than others, especially in the case of methamphetamine abuse.
What Are the Benefits of Outpatient Care for Methamphetamine Addicts?
Outpatient centers allow individuals to attend treatment while not giving up their daily lives. This means you can get many of the benefits of inpatient care (including medications, behavioral therapies, and other options for recovery) without having to put your life on hold. Those with jobs, children, and other important responsibilities often choose outpatient care in order to recover safely from their addictions in a professional program without having to sacrifice their other duties.
In addition, many outpatient centers provide referrals to individuals who need additional options that the program itself cannot offer. For example, an outpatient facility that does not provide vocational counseling or HIV testing can often refer you to a program that can. As stated previously, outpatient centers often cost less than inpatient programs but still provide many of the same options to patients.
Methamphetamine addicts require a professional treatment program, including detox, and the support of a strong social network to bolster success. Many individuals will also be likely to stay in outpatient care longer because they can mold their daily lives around it, and if this is the case, it will absolutely strengthen the chances of an individual's successful recovery (NIDA).
Do I Need This Option for My Recovery?
Of course, it is also important to consider your specific situation as well as the type of drug you have been abusing before choosing a rehab program (NIDA). Unfortunately, methamphetamine has been known to cause a number of severe side effects both physical and psychological, many of which can take years to be reversed (NIDA). This coupled with the severity of the addiction the drug causes can make inpatient treatment a necessity for many methamphetamine addicts.
However, it is always important to consider your specific situation and how your treatment program will affect you. Therefore, if you
Do not have an extremely severe addiction to methamphetamine
Have attended professional treatment before
Have a strong support system of friends, family members, coworkers, and other loved ones who can provide you with love and hope during this difficult time (Substance Abuse and Mental Health Services Administration)
Do not suffer from any co-occurring mental disorders as diagnosed by a doctor
Have a home life that is conducive to your recovery
Feel safe and secure in your home and are currently living with someone who can look after you while you are not in treatment
Need a less intensive option than inpatient care or are looking for an aftercare option
outpatient treatment would likely benefit you. When you are looking for a rehab option, your choice should be made not wholly on the expense of the treatment but on your needs as a recovering individual and the options with which the program can provide you. This is the best way to determine whether or not you will be taken care of in an outpatient rehab center and whether this is the best option for your needs.
How Do I Find the Right Program for My Needs?
Once you decide if you require inpatient or outpatient care for your recovery from methamphetamine abuse, we can help you find the best rehab center for your needs. Every individual is different, and this is why so many different types of rehab centers exist for addiction recovery. Call 800-895-1695(Who Answers?) today, and let us match you with the best option for your needs.