How Long Does Treatment Take?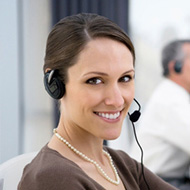 Helping Find Treatment Since 2002.
Our caring placement counselors are standing by right now to help you locate a reputable alcohol or drug rehab facility that meets your needs and budget.
Don't struggle alone. Call us now and get the help you need.
Let Us Help - Call Us Now
Who Answers?
Treatment programs for addiction can be many different lengths and, in truth, one's treatment can––and often should––stretch far beyond the duration of any one program. If you want to find safe, effective recovery help for your methamphetamine addiction, call 800-895-1695(Who Answers?) now and begin your journey of rehabilitation.
General Treatment Lengths
Various studies have been conducted on drug addiction, its treatment, and the effectiveness of professional rehab for this syndrome. Over time, it has been continuously proven that longer treatment stays are consistent with more successful recoveries. Still, the National Institute on Drug Abuse states, "Generally, for residential or outpatient treatment, participation for less than 90 days is of limited effectiveness." Therefore, this length is considered standard for most rehab programs. Many facilities also offer shorter and longer rehab stays––from as short as 30 days to as long as a year or more––and these options can be effective for certain individuals.
No Two Patients Are Alike…
No two individuals should receive the exact same treatment program down the their length of stay. Methamphetamine addiction is a serious syndrome, and according to the NIDA, the symptoms caused by this disorder can linger for months or years after someone stops abusing the substance. However, it must be remembered that every individual should receive their own specific treatment program with every aspect catered to their needs, including the length of their program.
How Long Should My Treatment Program Be?
Your treatment program should be as long as necessary for you to build a strong foundation for recovery. As stated earlier, this often means as long as possible. However, some individuals can attend the minimum length of rehab and benefit just fine. It is important, though, to consider your specific situation and to ask yourself if you could benefit from a longer treatment program.
If You…
Have been abusing methamphetamine for several years or longer
Have tried to cut back on your use of the drug before without much success
Are suffering from one or more comorbid mental disorders in addition to your addiction
Are suffering from severe physical side effects caused by your methamphetamine abuse for which you will need medical help
Do not have the help of a strong social support system
Are suffering from severe depression, psychosis, or other withdrawal symptoms caused by your methamphetamine abuse (Center for Substance Abuse Research)
then you may want to choose a treatment program that provides care for longer than the traditional 90 days. Many rehab options like this exist, including the therapeutic community, a long-term residential rehab model that allows patients to stay at the facility for 6 months to a year and utilizes resocialization to create change in those who need more intensive help (NIDA).
However, while this may be a helpful way to determine how long your treatment program will be, it is unwise and unsafe to make any specific decisions about your rehab before talking to a doctor. Your healthcare provider will allow you to make an informed decision about your recovery and help you find the best option for your needs.
Treatment Requires Multiple Efforts
Do not forget, though one treatment program you attend may last 30, 60, or 90 days (or longer), that you should still seek multiple treatment options over the course of your recovery, and possibly your lifetime, in order to create the best and most beneficial outcome. According to the NIDA, "Most patients need long-term or repeated care to stop using completely and recover their lives." Therefore, one should never look for the shortest option available on principle; instead, continue treatment as long as necessary, even into multiple programs.
Let Us Help You Find the Right Program
Recovery from methamphetamine addiction is not easy, and often, the longer you spend in treatment, the better your outcome will be. You will be more likely to spend a longer period in your recovery program, however, if it caters to your needs and makes you feel comfortable. Let us help you find the right program for your recovery; call 800-895-1695(Who Answers?) now, and we will match you with the best rehab option for your needs so you can begin building a strong recovery as soon as possible.