Amphetamine Psychosis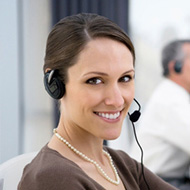 Helping Find Treatment Since 2002.
Our caring placement counselors are standing by right now to help you locate a reputable alcohol or drug rehab facility that meets your needs and budget.
Don't struggle alone. Call us now and get the help you need.
Let Us Help - Call Us Now
Who Answers?
Amphetamine abuse can and often does lead to erratic changes in behavior and thought patterns. According to Pennsylvania State University, "stimulant-induced psychosis is most frequently associated with a chronic, high-dose, multiple daily ("binge") exposure pattern of stimulant abuse." As such, people who regularly and excessively abuse amphetamines are at an increased risk of amphetamine psychosis which resembles schizophrenia to some degree.
Symptoms of Amphetamine Psychosis
Symptoms of amphetamine-induced psychosis vary with each individual and can range from mild to very severe. Generally, if symptoms of psychosis do not resolve themselves within two weeks of the last time that the drug is used, there could be a more serious underlying mental health condition to blame. In such cases, "primary psychiatric disorders should be suspected," according to Medscape.
Symptoms of amphetamine psychosis include:
delusions
auditory hallucinations
mania
depression
lack of concentration
anxiety
suspicion
grandiosity
visual hallucinations
abstract thought
inability to take part in goal-directed thought
split associations
Most of the symptoms of amphetamine psychosis resemble those of schizophrenia. As such, it can be difficult for doctors to determine whether a patient is suffering from amphetamine psychosis or if the psychosis is the result of a more serious mental health condition such as schizophrenia. This is why most doctors will first rule out drug induced psychosis before making a formal diagnosis for the patient, and, if symptoms persist for more than two weeks without drug use, additional implications for a more severe mental health condition may be made.
Recovery from Amphetamine Psychosis
According to Medscape, "in contrast to schizophrenia psychosis, acute psychosis induced by amphetamines seems to have a faster recovery and appears to resolve with abstinence, although the recovery may be incomplete." Recent studies have found that although most symptoms of amphetamine induced psychosis will dissipate within a few weeks of the onset with abstinence, some symptoms can last several years. Psychotic relapse, also known as flashbacks, are common in those who are in recovery from an amphetamine addiction and who had suffered from a previous instance of amphetamine psychosis.
Recovery from amphetamine psychosis can take anywhere from a few weeks to a few years. This all depends on individual characteristics of the patient and an array of other (not yet fully known) factors. Those with a family history of dementia or psychosis are at an increased risk of a longer recovery period than those who are mentally stable and healthy.