Amphetamine Withdrawal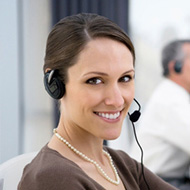 Helping Find Treatment Since 2002.
Our caring placement counselors are standing by right now to help you locate a reputable alcohol or drug rehab facility that meets your needs and budget.
Don't struggle alone. Call us now and get the help you need.
Let Us Help - Call Us Now
Who Answers?
Repeat use of amphetamines can cause an array of serious side effects including tolerance and physical dependence. When a user becomes addicted to amphetamines, withdrawal is likely to consumer their lives when they make any commitment to quit or cut back. As a result, many require treatment for amphetamine withdrawal before they can legitimately begin counseling and therapy for their addiction.
What Causes Amphetamine Withdrawal?
According to NYU Langone Medical Center, "drug withdrawal is a reaction the body can have if a person suddenly stops using drugs or alcohol." It can occur if the individual has been regularly abusing the drug or if the drug was prescribed legitimately and used regularly. Amphetamine withdrawal is the result of a discontinued use of amphetamines or the dramatic reduction of amphetamine use in an individual who has developed a physical addiction to the drug. Amphetamine withdrawal may result in a user who has taken the drugs for fun or in someone who has been prescribed the drug for the treatment of a legitimate problem such as narcolepsy, ADHD or obesity.
How Long Does Withdrawal Last?
Amphetamine withdrawal generally begins within 12 hours of the last does of amphetamine being taken. The length of time that the withdrawal symptoms will last depend on various factors including:
the length of time that the user has been taking amphetamines
the amount of amphetamines that have been abused
the individual health of the user
whether there are co-occurring disorders or conditions
whether the user has stopped taking amphetamines before or not
whether the drug use is abruptly stopped completely or the drug use is gradually tapered off
Generally, amphetamine withdrawal can take about 3-5 days to reach a peak. After the peak of the symptoms, the majority of the side effects will gradually begin to dissipate on their own.
Symptoms of Amphetamine Withdrawal
Every user is different and may experience some, a few or all of the symptoms of withdrawal. Some will experience an array of symptoms that are very difficult to cope with and which may even pose serious health risks to the user, others may not experience any major symptoms of withdrawal at all. There's no real way of knowing how severe the symptoms of withdrawal will be until the user actually starts the process of detoxing from amphetamines.
According to Fredonia University, common symptoms of amphetamine withdrawal include:
fatigue
muscle weakness
pain in the chest
irregular heart beat
confusion
irritability
aggitation
anxiety
delirium
depression
delusions
hallucinations
violent behavior
cravings
insomnia
lethargy
How Amphetamine Withdrawal Affects the User
Amphetamine withdrawal causes an array of side effects that make it difficult for the user to remain committed to abstinence. Some of the symptoms can make it difficult to cope and others may pose serious health risks. As the user withdraws, the body creates a "rebound effect resulting from the depletion of norepinephrine and dopamine," according to University research. This results in strong cravings for the drug and anxiety that may require special treatment.
Confusion may linger for a period of weeks or even months after amphetamines are no longer used making it difficult for the recovering addict to get his or her life back on track. Fatigue and general tiredness tends to linger for many months following an amphetamine addiction as do periods of depression and extended sleep. Most will feel as if they just cannot get enough sleep following an amphetamine addiction withdrawal.
Treatment for Amphetamine Withdrawal
Treatment for amphetamine withdrawal must take place in a medically controlled facility in which the user will receive around-the-clock care and support. Unfortunately, amphetamine withdrawal can be very dangerous and must be properly overseen by medical professionals to ensure that underlying health effects of the withdrawal such as irregularities in heart beat or blood pressure do not pose significant threats to the user.
Do Not Attempt Amphetamine Withdrawal Alone!
Because of the inherent dangers associated with amphetamine withdrawal it's important that users never attempt to withdrawal alone or without medical supervision. Physically, amphetamine withdrawal can lead to serious health consequences such as heart attack or stroke. Psychologically, the withdrawal process can result in violent outbursts and erratic behaviors that are the result of delusions and hallucinations. The user may pose a serious threat to himself or to others during this difficult time.
Detox
Closely monitored, amphetamine detox can help to alleviate the withdrawal process rendering it safe and effective for the user. Each case of withdrawal is different, but generally, during withdrawal the user can receive an array of supportive services and medications during detox to help alleviate symptoms and reduce the overall effects of the withdrawal on the psychological and physical comfort of the patient.
Should complications arise while in detox, the user will be provided with immediate medical attention that can help to reduce the symptoms, prevent serious complications and provide a safe and comfortable amphetamine detoxification process. A doctor will monitor vitals, keep track of the patient's temperature to monitor for fever and will regularly check the heart beat and blood pressure to ensure continued stability for the patient. Complications are treated with medical intervention in a smooth and quick action to prevent further problems from occurring.