Amphetamines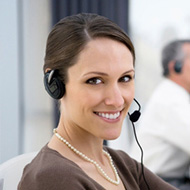 Helping Find Treatment Since 2002.
Our caring placement counselors are standing by right now to help you locate a reputable alcohol or drug rehab facility that meets your needs and budget.
Don't struggle alone. Call us now and get the help you need.
Let Us Help - Call Us Now
Who Answers?
Amphetamines are part of a powerful class of drugs known as stimulants. They cause increased alertness, awareness and appetite suppression and many are prescribed for the treatment of ADHD, ADD, other forms of hyperactivity disorder, narcolepsy and certain sleep disorders as well as obesity. Unfortunately, amphetamines can cause tolerance, physical dependence and addiction when they are abused or used repeatedly over time with or without a prescription.
What Amphetamines Look Like
The appearance of amphetamines can differ greatly from one type of the drug to the next. This is because there are many different types of amphetamines including natural amphetamines, prescription medications that contain amphetamines, and even methamphetamine. Each has a different texture, color, odor and overall appearance.
Natural amphetamines may look like a root, pill or vitamin
Medications that contain amphetamines such as Adderall or Ritalin can range in color from blue to black to white
Methamphetamine is typically clear or yellowish in color and generally looks like broken shards of glass or small chips of ice
Types of Amphetamines
The most commonly prescribed amphetamines include:
Dextroamphetamine
Levoamphetamine
Adderall
Lisdexamfetamine
Dexedrine
Ritalin
Strattera
Concerta
Dextrostat
Focalin
Effects of Amphetamines
Each user responds different to amphetamines. For those who suffer from ADHD or similar hyperactivity disorders, amphetamines can have a calming effect that helps to clear their thought processes and allows the user to think more clearly. Likewise, for an individual with narcolepsy, the effects of amphetamines generally include increased wakefulness and energy. People who have no real need to take the drug will notice increased energy, appetite suppression and improved clarity of thought in most cases.
Additional effects of amphetamines include:
elevated body temperature
improved sense of well-being
dehydration, increased thirst and dry mouth
appetite suppression, lack of desire to eat
high blood pressure and increase in rapidness of heart beat
changes in sexual desire, sexual orientation or behaviors
euphoria
Sustained use or repeat use of amphetamines can increase the risk of amphetamine induced psychosis, a condition in which the user shows signs similar to schizophrenia. Additional long term effects of amphetamines include dangers of:
heart attack or stroke
ulcers or other organ damage
malnutrition, weight loss and vitamin deficiency
anxiety and paranoia
agitation and irritability
feeling weak, tired or lethargic
twitching, repetitive motor function, tics or clicking
Risk of Amphetamine Addiction
According to the Center for Substance Abuse Research, "when prescription amphetamines are taken orally and in low doses, drug abuse and addiction is not a serious risk. However, drug addiction becomes a risk when prescription amphetamines are consumed at doses higher than those prescription for medical treatment." Amphetamine abuse can quickly lead to addiction which will ultimately require medical treatment, psychological care and emotional support in order for recovery to take place.
Signs of Amphetamine Addiction
Early recognition of the signs and possible symptoms of an addiction to amphetamines can give way to the need for help and may reduce the risk of serious consequences which would otherwise occur with prolonged or repeat amphetamine use. If you suspect that someone you love may be addicted to amphetamines, do your part to help them get the help they need by taking action and seeking treatment if you notice any of the following signs that addiction is to blame:
an inability to function without amphetamines
a desire to quit using amphetamines that is always blocked by the presence of cravings and a continued desire to use
withdrawal symptoms when amphetamines are not used
feeling like life cannot go one without amphetamines
resorting to lying, cheating or stealing to fuel a drug habit
avoiding time with friends or family members in order to use amphetamines
making excuses in order to take part in drug use rather than to get clean
allowing amphetamine use to take the place of important activities or responsibilities
promising a loved one that the use of drugs will stop—and then going back on the promise
using amphetamines despite legal, financial, health, emotional, relationship, social or other problems
These are only a few of the signs that there could be an addiction at hand. When amphetamine abuse spirals out of control and the user decides that it's more important to take part in drug use than it is to act rationally and quit using, addiction is likely the culprit.
Getting Help for Amphetamine Addiction
Unfortunately, even good hearted people fall victim to the stronghold of amphetamine addiction. If you are addicted to amphetamines, don't think that you're the only one feeling the way that you do right now! There is help available for people who are addicted to amphetamines, and there is hope!
Getting help begins with admitting and accepting that there is a problem and that you cannot overcome it without supportive treatment and care. Once you've made this courageous decision, you can begin to search for adequate help in a treatment program that specializes in providing quality care to those who are addicted to amphetamines. You will likely spend time in:
detox
counseling
therapy
aftercare
support groups
The type of treatment, length of the treatment and various other factors involved will depend on the:
severity of the addiction
length of time addiction has been a problem
your individual health
your commitment to getting sober
your location
your support network at home through friends and family members or loved ones
how much you can afford for treatment
whether you've been in treatment before
whether you have insurance coverage
Don't be afraid, get the help that you need today!