Choosing the Right Treatment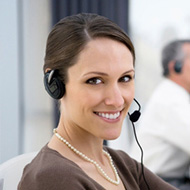 Helping Find Treatment Since 2002.
Our caring placement counselors are standing by right now to help you locate a reputable alcohol or drug rehab facility that meets your needs and budget.
Don't struggle alone. Call us now and get the help you need.
Let Us Help - Call Us Now
Who Answers?
It can be difficult to know if you are choosing the right type of treatment program for your methamphetamine addiction, especially if you are unsure about what all these programs entail and which would be the best for your particular situation. Let us help you find the right option by calling 800-895-1695(Who Answers?); we will match you with the methamphetamine treatment program that will benefit you the most.
Why Is It So Hard to Find the Right Treatment?
According to the National Institute on Drug Abuse, the research performed on treatment programs for addiction has classified these programs into different types. However, "treatment approaches and individual programs continue to evolve and diversify, and many programs do not fit neatly into traditional drug addiction treatment classifications." In addition, every individual facility within a category has its own specific options, which can be beneficial or less than helpful to any particular individual.
It is important to narrow down your search for the right methamphetamine rehab program by first examining your needs, then by working to understand the different treatment options available to you. Once you have a general idea of these, you can choose the specific program where you will begin your recovery from methamphetamine abuse.
What Are My Treatment Needs?
Every individual has different needs when it comes to treatment, which is why even those in the same rehab center are given their own individualized program that is meant to cater to these needs and must be reassessed as often as necessary  (NIDA). Your needs should not only pertain to your methamphetamine addiction itself but also to the other aspects of your situation that it may likely affect.
When considering your needs for treatment, think about:
Your substance use disorder: Which medications and behavioral therapies will be most helpful to you? How controlled does your treatment need to be?
Your medical health: Are you experiencing severe physical side effects (such as meth mouth, a weakened immune system, brain damage, etc.) from your meth abuse that your treatment program will need to address?
Your psychological health: Are you suffering from any co-occurring mental disorders?
Your social situation: Are you having trouble relating to others? Do you require family or couples therapy?
Your professional life: Have you been fired? Are you suffering from financial instability?
Your legal issues: Have you been arrested or court ordered to attend rehab as a result of your meth abuse?
All of these aspects of your situation will need to be addressed by your rehab program, as well as possibly your ethnicity, gender, sexuality, culture, and age. For example, if you feel most comfortable speaking Spanish, you will need a treatment program where the staff is bilingual. If you require kosher meals, this is something you must ensure will be offered by the facility of your choice.
What Are The Different Treatment Options?
As stated above, each individual rehab center has its own specific philosophies and programs, but in general, it is important to understand several categories of addiction treatment.
Inpatient care: An option where patients stay at a 24-hour facility
Outpatient care: An option where patients can attend rehab without staying at the facility
Support groups: A more hands-off option where addicts help one another work through their recoveries
Detox: A treatment program specifically for those going through withdrawal, although not a treatment for addiction on its own (NIDA)
Long term rehab: An option that allows patients to receive professional care for longer than the traditional 90 days
Luxury rehab: A more expensive program that provides hotel-like accommodations and, often, more options for recovery
Private rehab: An option that places privacy above all else and allows patients to recover in a more secluded and protected way
One may choose to attend a luxury inpatient program or a private detox facility, as many of these categories can overlap. What is important is to consider the severity of your addiction, the needs you have for recovery, and the ways in which a certain type of program can help you meet these needs. Then, you will be able to start looking for the best rehab center for your individual recovery.
Let Us Help You Find a Safe Rehab Option
If you are ready to start looking for a program that fits your specific needs, call 800-895-1695(Who Answers?) now. We will help you narrow down your search and provide you with methamphetamine rehab options that are specifically tailored to your situation. Don't wait; call now to begin your journey of recovery.