Luxury Treatment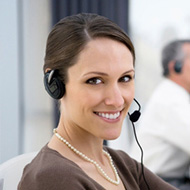 Helping Find Treatment Since 2002.
Our caring placement counselors are standing by right now to help you locate a reputable alcohol or drug rehab facility that meets your needs and budget.
Don't struggle alone. Call us now and get the help you need.
Let Us Help - Call Us Now
Who Answers?
Luxury treatment is an addiction rehab type that offers patients more options and comfortable accommodations for an increased price. But is this option necessary for methamphetamine abusers, and would it help you? Call 800-895-1695(Who Answers?) today to find the best option for your addiction treatment and to make a change in your life for the better.
What is Luxury Treatment?
Luxury treatment programs are most often residential centers that provide lavish care to patients who can afford it. These programs can cost between $20,000 and $80,000 a month. According to the National Institute on Drug Abuse, "Treatment approaches and individual programs… do not fit neatly into traditional drug addiction treatment classifications," and luxury rehab centers are indicative of that. These facilities provide a number of benefits that cannot be found in any other type of treatment program.
What Are the Benefits of Luxury Treatment for Methamphetamine Addicts?
One of the greatest benefits luxury rehab can provide patients is comfort. These facilities pride themselves on making patients comfortable and relaxed by providing
Hotel-like accommodations (sometimes with private rooms)
Beautiful surroundings, often in natural areas that utilize the healing power of nature
Gourmet meals
Numerous activities, including "leisure and recreational skills" (Journal of Psychoactive Drugs)
Serene environments where patients can meditate, pray, or self-reflect
Visiting times for family and friends (or ways for patients to communicate with loved ones outside of the program)
According to the NIDA, "Successful outcomes often depend on a person's staying in treatment long enough to reap its full benefits." One of the ways clinicians are able to keep patients in treatment longer is by making them feel comfortable in the way they would in their own home or in a luxurious hotel. These rehab centers often provide this kind of care that patients are not eager to leave, thereby keeping them in treatment longer and helping them create better outcomes.
In addition, luxury rehab programs also often provide
Additional treatment methods that are not provided at all facilities, such as

Yoga classes
Meditation
Acupuncture
Massage therapy
Art therapy
Music therapy
Performance therapy
Tai Chi
Nutritional classes
Biofeedback therapy
Animal and pet therapy

Privacy and anonymity for those who require it
Longer treatment lengths, similar to long-term rehab centers, that can help those who require more time in recovery than the traditional 90 days (NIDA)
More individualized care, including one-on-one therapy and other options specifically catered to the individual's needs
Trained and professional practitioners of all types (medical and non-medical) who provide top-notch care
Detox and rehab in the same program
Treatment for additional issues, including co-occurring mental disorders
Pools, saunas, tennis courts, and additional options for exercise and activity
Do I Need This Option for My Recovery?
Luxury treatment for addiction is not necessary. If it were, only the people who could afford this option would be able to recover from addiction successfully. However, this does not mean that choosing luxury rehab could not benefit you in some ways. It is important to consider your monetary situation as well as the severity of your addiction, your need for comfort and privacy, and other aspects of your situation in order to make the best choice for your needs.
In truth, many people are able to find a level of comfortable at luxury rehab centers that can be found nowhere else. This can sometimes keep a person in treatment longer, as previously discussed, and allow them to feel more positively toward their time in recovery. Many insurance programs can also help patients pay for luxury addiction treatment, as mental health and addiction are both listed as essential health benefits under the Affordable Care Act (Substance Abuse and Mental Health Services Administration). It is important to ask yourself these questions:
How much would staying in a luxury rehab center help me?
Can I afford this type of treatment, with the help of my insurance, without serious financial issues?
If you believe the benefits of the program weighed against the cost is satisfactory, this could be a helpful option for you.
How Do I Find the Right Treatment Program for My Needs?
Methamphetamine addiction is devastating. Put an end to your drug abuse today, and begin your life anew. Call 800-895-1695(Who Answers?) now to be matched with a rehab program that will offer you the best options for your personal situation and allow you to make the strongest recovery possible.