Inpatient Treatment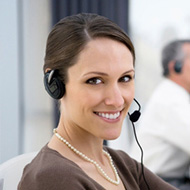 Helping Find Treatment Since 2002.
Our caring placement counselors are standing by right now to help you locate a reputable alcohol or drug rehab facility that meets your needs and budget.
Don't struggle alone. Call us now and get the help you need.
Let Us Help - Call Us Now
Who Answers?
Inpatient treatment programs for methamphetamine addicts do exist, but what does this kind of treatment entail? How do you know if you need this type of program in order to recover from your addiction in the safest, most effective way possible? Ask yourself what you truly require in a recovery program, and read on to learn more about this option. Then, call 800-895-1695(Who Answers?) so we can help you find the best rehab center for your needs.
What is Inpatient Treatment?
Inpatient care, also called residential treatment, is a type of rehab program where patients stay at the facility round-the-clock and 24-hour care is provided (National Institute on Drug Abuse). Certain programs provide more intensive care than others––as some individuals require hospitalization for methamphetamine abuse––but in general, inpatient treatment is more intensive than outpatient care. For a person suffering from methamphetamine addiction, one of the most devastating addiction syndromes a person can experience, inpatient care is often a beneficial choice.
What Are the Benefits of Inpatient Care for Methamphetamine Addicts?
Inpatient care offers a number of benefits, including 24-hour access to medical care, a dedicated staff of doctors, nurses, and counselors, and a controlled environment that does not allow the patient to succumb to temptation during their early recovery. However, this program could also be especially beneficial to your needs as a methamphetamine addict, depending on your specific situation.
Do I Need This Option for My Recovery?
It is important to be aware of these benefits, but determining whether or not you truly need inpatient care for your recovery is also a necessary part of choosing your rehab program. If you
Have a severe addiction to methamphetamine
Are suffering from serious medical or psychological effects of your drug abuse
Have any co-occurring mental disorders
Lack a strong support system at home
Do not have a safe home life or live in an environment that is conducive to your recovery
then inpatient care is likely the best option for your needs. However, some individuals do still choose inpatient treatment even if they do not absolutely need it. What's most important is that you choose the treatment option that is right for your needs by matching the setting and program to your specific situation (NIDA).
How Do I Find the Right Program for My Needs?
If you believe inpatient care is the best option for your needs, let us help you find the rehab center that provides you with the necessary treatment options and will best allow you to recover. Call 800-895-1695(Who Answers?) now, and begin your recovery as soon as possible by finding the right rehab center for you.