Inpatient or Outpatient Treatment?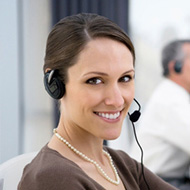 Helping Find Treatment Since 2002.
Our caring placement counselors are standing by right now to help you locate a reputable alcohol or drug rehab facility that meets your needs and budget.
Don't struggle alone. Call us now and get the help you need.
Let Us Help - Call Us Now
Who Answers?
It is important to ask yourself if inpatient or outpatient treatment is better for your specific situation when seeking help for methamphetamine abuse and addiction. Call 800-895-1695(Who Answers?) now to find the safest, most reliable rehab program for your needs.
What is Inpatient Care? What is Outpatient Care?
Inpatient rehab offers individuals the ability to stay at the center, and in a controlled environment, while also having access to care 24 hours a day. Outpatient treatment offers patients the ability to attend treatment when necessary but to be able to go home afterwards.
Is One Better Than the Other?
In truth, one type of treatment is not inherently better than the other. According to a study from the American Journal of Drug and Alcohol Abuse, "A flexible treatment program utilizing both inpatient and outpatient treatment with a focus on reducing attrition is most likely to maximize effectiveness." However, patients require different types of treatment at different times in their lives, and it is important that they are able to receive the type of program they need at the time when it will be most effective for them.
What Are the Benefits of Inpatient Treatment?
There are many benefits associated with inpatient care. For example, the controlled environment and 24-hour access to treatment mentioned above can be extremely helpful to those who require more intensive care in order to safely recover from their methamphetamine addiction. As a result, many people choose inpatient care for methamphetamine use disorders because the drug causes such serious side effects.
Inpatient programs often offer more treatment options to patients. These programs can also make patients feel extremely safe and help them avoid temptation, as they place individuals in a very controlled setting. In addition, these programs can also help patients make long-term changes to their beliefs, attitudes, and ideas about their addictions, as they are able to surround patients with other individuals who share these new, more beneficial attitudes. This is especially illustrated in therapeutic communities, a type of long-term residential treatment program (National Institute on Drug Abuse). Inpatient centers can be very helpful for recovery, especially for those who need more intensive care.
What Are the Benefits of Outpatient Treatment?
Outpatient care has its own benefits as well. As stated by the NIDA, "Such treatment costs less than residential or inpatient treatment and often is more suitable for people with jobs or extensive social supports." This type of program can allow someone to attend treatment and make changes in their life for the better without sacrificing their daily responsibilities, jobs, time with their families, and other important aspects of their life in order to attend an inpatient treatment program.
Most outpatient centers offer the essential, evidence-based practices associated with addiction treatment, including medications and behavioral therapies. While these programs do not usually offer every option that inpatient centers do, they can often provide patients with referrals to other programs where they can receive this help at an affordable price.
Which Would Be Best for My Recovery?
It is important to seek a doctor's opinion in order to know for certain whether you should begin with inpatient or outpatient care. But here is a good rule of thumb: the medical journal Psychiatric Quarterly stated in a study they published, "Patients with high psychiatric severity and/or a poor social support system are predicted to have a better outcome in inpatient treatment." This means if you
Are suffering from one or more comorbid mental disorder(s), including depression, which is extremely common during methamphetamine withdrawal (Center for Substance Abuse Research)
Have experienced or are experiencing psychotic symptoms associated with your methamphetamine abuse
Lack friends and family members who can help you through this difficult time when you are not in treatment
Do not have a safe, secure environment at home in which to recover
then you may want to seek inpatient care. You may also choose this option for other reasons, including a severe addiction to methamphetamine for which you need 24-hour surveillance, serious medical issues for which you need round-the-clock care, etc. It is important to choose the program that best fits your needs at this time. Afterward, you may choose to move into another as an aftercare option. After all, treatment for addiction is usually its most successful when it is revisited over one's lifetime.
Seeking Professional Rehab for Methamphetamine Addiction
We can help you find the right option for your needs today. Call 800-895-1695(Who Answers?) now to begin your recovery from addiction.