Is Insurance Accepted?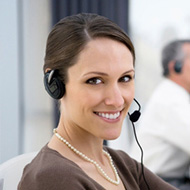 Helping Find Treatment Since 2002.
Our caring placement counselors are standing by right now to help you locate a reputable alcohol or drug rehab facility that meets your needs and budget.
Don't struggle alone. Call us now and get the help you need.
Let Us Help - Call Us Now
Who Answers?
Insurance is accepted at most rehab programs, and it can be extremely helpful to your overall recovery to ensure that the treatment center you choose accepts your plan before beginning your recovery there. Call 800-895-1695(Who Answers?) today for help finding the best rehab center for your needs.
Insurance for Addiction Rehab
Over the last few years, the role of insurance in the prevention and treatment of addiction has changed drastically. According to the Substance Abuse and Mental Health Services Administration, the Affordable Care Act made "health insurance coverage more affordable for individuals, families, and small business owners" and also included the treatment of mental disorders and substance use disorders as an essential health benefit. This means any plan bought through the Healthcare Marketplace must cover these important elements of treatment for mental health.
Will My Insurance Pay for Everything?
However, this does not mean your insurance program will cover your treatment in its entirety. In most cases, you will have to make a copay, similarly to when you visit the doctor, that is not covered by your plan, although your insurance will likely cover an extent of the treatment you require. You should not let this discourage you, however, from seeking the help that you need.
Do I Need Insurance to Be Admitted into Treatment for Addiction?
No, you do not always need insurance in order to be admitted into a treatment program for addiction. However, your plan can help you immensely in finding the right option for your recovery and being able to afford it. Without insurance, this can be much more difficult. While cheaper programs like the partially or completely free options cited by SAMHSA do exist, admittance to these programs is usually "based on income and other factors." This is to ensure that the individuals who truly need these programs are the ones receiving their help, not those who want to pay the cheapest amount possible.
How Do I Know If a Program Will Accept My Insurance?
The best way to find out in a rehab program will accept your insurance is to ask! The first step you must take is to find a rehab center that seems to provide all the treatment methods and programs you require––as well as a safe, comfortable environment and a caring staff––in order for you to recover as effectively as possible. We can help you find a program like this. Once you have, call the facility.
This is your time to ask a number of questions, including which treatment methods the program utilizes, how long treatment will last, and what accreditations the center has received. It is also time to ask if the program will take your plan. Make sure to ask:
Will your program accept my insurance?
If so, how much of my treatment costs will be paid by my insurance?
How much will I be expected to pay out of pocket?
You can also call your insurance program and ask them similar questions, including what type of treatment they will cover and how much of it. It is important to make sure the rehab center of your choice will work with your insurance plan before you ever decide to be admitted to the program.
Insurance Isn't Everything…
As stated previously, you will likely need to pay some of your treatment expenses yourself, even if you do have an insurance plan that will work with your program. It is important to remember, though, that you can finance your treatment costs so that the full amount will not be asked of you at once. Normally, you can pay a certain amount up front and then pay more on a monthly basis. Make sure to call the rehab center you want to attend to find out if this is an option for you.
Finding the Best Program for Your Recovery
We can help you find the best rehab program available for your recovery. Your needs are unique, and we want to match you with a rehab center that understands them and can meet them. Call 800-895-1695(Who Answers?) now.