What is Private Treatment?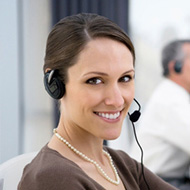 Helping Find Treatment Since 2002.
Our caring placement counselors are standing by right now to help you locate a reputable alcohol or drug rehab facility that meets your needs and budget.
Don't struggle alone. Call us now and get the help you need.
Let Us Help - Call Us Now
Who Answers?
Private treatment is a recovery option for methamphetamine addiction where the patient's privacy is put above all else. If you want to find a private rehab program where you can begin your addiction recovery, call 800-895-1695(Who Answers?) now.
What Does Private Treatment Mean?
Private treatment means that an individual can receive the basic rehab methods (including medications and behavioral therapy) as well as be able to protect their identity and their privacy without having to give up more of themselves than they are willing. This means the doctors, nurses, counselors, and even the other patients at the facility are instructed to keep the privacy of all individuals at the facility in mind and not to share or ask for any unnecessary information about one another.
Why Would Someone Want Private Rehab?
Drug addiction has a stigma, even today, that causes some individuals much grief and pain when attempting to seek help and admit that they have a problem. Though it has been widely accepted that addiction is a disease, as stated by the National Institute on Drug Abuse, many still feel uncomfortable admitting to their addictions or seeking helps. Others shame those who do.
As stated by the NIDA Archives, because of this stigma, many people do not seek treatment at all, and instead, suffer in silence. Some doctors don't even want to treat addicts, and certain pharmaceutical companies won't try to create new drugs that can help addicted individuals. For this reason, private treatment can be extremely beneficial to patients who otherwise would not have sought help and who do not want others to know about their addictions.
Yes, many individuals in the public eye do seek private rehab programs in order to recover from addiction. But even someone who is not famous may benefit from this choice, as they will be able to feel comfortable and secured during recovery without worrying that someone will found out they are an addict. Private treatment does help many individuals get the help they need without compromising their needs.
What Does Private Treatment Offer?
In addition to anonymity and the ability to attend rehab without giving up one's privacy, private treatment programs offer a number of other benefits to patients, including:
Smaller group sizes for therapy and in the program in general
Individualized, one-on-one care
Readily available treatment (NIDA)
A stronger connection between staff and patients and between the patients as a group
These programs also often offer luxury accommodations to patients, as they are usually more expensive, and sometimes provide gourmet meals, swimming pools, gyms, and other activities, and holistic treatments such as
Yoga
Tai Chi
Massage therapy
Acupuncture
Meditation
Art and music therapy
Spiritual guidance
Do I Need Private Rehab?
Though private rehab is not always necessary for a safe and beneficial recovery, many people are comforted by the option and are able to stay in treatment longer because of it. If you are concerned about others finding out about your substance abuse and want to keep your identity private, this treatment program could be beneficial for you. You would also be more likely to stay longer in the program, because it caters to your specific needs, and therefore, you will be likely to build a stronger recovery, as "good outcomes are contingent on adequate treatment length" (NIDA).
How Will I Pay for Private Treatment?
Though these programs are expensive, many of these facilities will take your insurance in order to help cover the costs of your care. Insurance programs are required to cover at least part of your mental health and substance abuse treatment as an essential health benefit, according to the Substance Abuse and Mental Health Services Administration, and the part of treatment that won't be covered can be financed so you can pay it off in manageable installments.
Seek Private Treatment Today
If you believe you will benefit from this type of rehab program and be able to get the help you need by being allowed to keep your identity private during recovery, call 800-895-1695(Who Answers?) now. We will match you with a safe, effective rehab center that will provide you with private care as well as anything else you require for a successful recovery.