How Much Does Rehab Cost?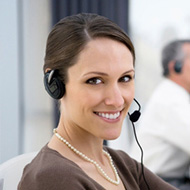 Helping Find Treatment Since 2002.
Our caring placement counselors are standing by right now to help you locate a reputable alcohol or drug rehab facility that meets your needs and budget.
Don't struggle alone. Call us now and get the help you need.
Let Us Help - Call Us Now
Who Answers?
The cost of rehab varies considerably from program to program and the types of benefits they offer. For this reason, it is necessary to consider your specific requirements for recovery and to find the best option for your needs. Call 800-895-1695(Who Answers?) now to be matched with the best rehab program for you.
The Diverse Costs of Rehab
There are many different types of rehab programs, even within the realm of recovery from methamphetamine addiction. Outpatient programs are generally cheaper than inpatient options, according to the National Institute on Drug Abuse, but there can be cheaper options for recovery that do not depend heavily on the type of treatment one should look to receive.
The cost of rehab can range from nothing at all to $80,000 a month or more. Obviously, the most expensive rehab programs are offering things the cheaper ones do not, including plush accommodations, gourmet food, helpful but not vital treatment options, etc.
According to the Substance Abuse and Mental Health Services Administration, 4% of all the treatment programs in the United States are completely free of charge to patients. These include both inpatient and outpatient programs. In addition, many rehab centers provide cheaper, partially free, or sliding-fee scale care that can help an individual who otherwise might not be able to attend the treatment they need to be able to get the help they require.
For most, though, the cost of treatment falls somewhere between these two extremes. Many people are able (with the help of their insurance plan, their doctor, and their loved ones) to find a treatment program they can afford.
Rehab is Healthcare
While the option exists to find extremely inexpensive or even free treatment, this should definitely not be your only goal in mind when searching for addiction care. In addition, you should not be looking for the absolute cheapest treatment option if you can afford to pay for rehab. Free programs like those mentioned by SAMHSA exist for individuals who otherwise would not be able to receive treatment at all, who could not afford it without help. Many times, these rehab centers require proof of low income and/or other financial factors from patients that will show they truly need the program.
Therefore, it is important not to take a spot away in free or very inexpensive treatment from someone who desperately needs it. In addition, rehab is a healthcare option. It is meant to treat a severe, chronic disease and needs to be as effective as possible, which can be achieved when it is catered to the needs of the patient (NIDA). As such, one should not choose the cheapest option on principle without considering the other aspects of their care as well.
How Can I Make a Budget for Recovery?
You can make a budget for your recovery by sitting down and asking yourself a series of important questions.
What will be my normal expenses that I will still have to pay while attending treatment?
What can I afford to pay for treatment overall?
What can I afford to pay monthly?
Will my insurance plan help pay for treatment? How much of the cost will be covered and what type of program will be covered?
Can my loved ones help me pay for treatment?
Once you find out how much you can afford, you can work with the treatment program of your choice and your insurance company to make your payments manageable and to ensure that you are able to afford your recovery. Rehab is not cheap in most cases, as healthcare hardly ever is, but it is important to remember how necessary this is to your safe and beneficial recovery and how you can attend a rehab program that provides you with everything you require for an affordable price.
Seeking Treatment for Methamphetamine Addiction
Methamphetamine addiction can create devastation in a person's life: professionally, personally, legally, and financially. Though treatment can be costly, there is a way to find beneficial care that provides you with every necessity for a fair price. Call 800-895-1695(Who Answers?) now and let us match you with the best program for your needs, as well as a facility that you can afford and that takes your insurance plan.