Effects of Methamphetamine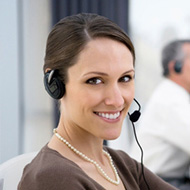 Helping Find Treatment Since 2002.
Our caring placement counselors are standing by right now to help you locate a reputable alcohol or drug rehab facility that meets your needs and budget.
Don't struggle alone. Call us now and get the help you need.
Let Us Help - Call Us Now
Who Answers?
Methamphetamine is a powerful stimulant that produces an array of side effects when it is used. Even in the smallest of doses, methamphetamine can produce a rapid inhibition of appetite, increased energy and euphoria. Taken for a prolonged period of time, repeatedly or excessively, methamphetamine has the ability to produce an array of potentially dangerous side effects that may linger even after the user decides to seek help and quit.
Immediate Effects of Methamphetamine Use
According to the National Institute on Drug Abuse, when methamphetamine is used, the immediate effects can come on very rapidly and may present as:
rapid heart beat
increased blood pressure
hyperthermia (rapid increase in body temperature)
irregularities in heart beat or arrhythmia
increased energy
reduced appetite
talkativeness
feelings of pleasure
increased motor function
euphoria
a rush
Long Term Effects of Methamphetamine
According to NIDA, "long-term methamphetamine abuse has many negative consequences, including addiction." Addiction is a chronic condition that will never go away fully. As such, users who become addicted are always at risk of possible relapse that can result even many years following their discontinued use of methamphetamines. Additional long-term effects of methamphetamine use include:
tolerance which develops quickly and results in the need to use more and more of the drug
trouble feeling happy or feeling pleasure without the use of methamphetamine
withdrawal when methamphetamine is not used
irritability and agitation
anxiety
insomnia
depression
disturbances in mood
rapid mood swings
hallucinations
delusions
methamphetamine induced psychosis
kidney failure
organ damage
meth mouth
rotting teeth
sores and infections on the skin
HIV or AIDs from shared needles or unsafe sexual activity
learning troubles
memory problems
Neurobiological Effects of Meth Use
There are a number of confirmed neurobiological effects associated with methamphetamine abuse. Users are at an increased risk of having verbal memory problems, poor motor function and long lasting risk of stroke. Parkinson's disease is another major concern in people who use meth as according to NIDA, a recent study connected meth users with a higher incidence of Parkinson's disease over time.