Lisdexamfetamine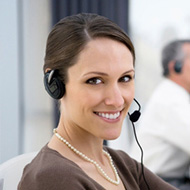 Helping Find Treatment Since 2002.
Our caring placement counselors are standing by right now to help you locate a reputable alcohol or drug rehab facility that meets your needs and budget.
Don't struggle alone. Call us now and get the help you need.
Let Us Help - Call Us Now
Who Answers?
Lisdexamfetamine is among the amphetamines that may be prescribed for the treatment of attention-deficit hyperactivity disorder. It is a central nervous system stimulant, which indicates that the medication changes the amounts of natural substances in the brain to create its effects. It comes as a capsule which is taken by mouth usually once a day.
According to the US National Library of Medicine, Lisdexamfetamine is a habit-forming drug with a potential for abuse. It is important that you take the medication as prescribed, as taking it in larger doses or more often may reduce its effectiveness, lead to negative consequences, or cause addiction. When you stop taking the medication, your doctor will likely slowly decrease your dosage as abruptly stopping taking it can cause problems.
Lisdexamfetamine is prescribed under the brand name Vyvanse.
Side Effects of Lisdexamfetamine
Even when taken as prescribed, as with most medications, lisdexamfetamine side effects may occur. When this medication is not taken as prescribed these side effects may be more likely to occur.
Side effects may include:
Difficulty falling asleep or staying asleep
Sleepiness
Uncontrollable shaking of part of the body
Dizziness
Jitters
Headache
Dry mouth
Stomach pain
Diarrhea
Nausea, vomiting
Loss of appetite
Weight loss
Fever
Sweating
Some side effects of Vyvanse are more serious than others. If you are experiencing any of the following side effects call your doctor or 911 immediately:
Fast or pounding heartbeat
Chest pain
Shortness of breath
Fainting
Slow or difficult speech
Weakness or numbness in an arm or leg
Seizures
Hallucinations
Aggression, irritability, severe mood swings
Hives, rash
Blurred vision
Dangers Associated with Lisdexamfetamine
Vyvanse is particularly dangerous for children, teenagers, and adults with heart problems. It can cause sudden death, heart attack, or stroke, especially in those with heart defects or serious heart problems.
It has been known to slow the growth and weight gain of children, according to MedlinePlus, and these things will be closely monitored by your doctor. If you have any concerns about your child's growth you should talk to your doctor.
According to the University of Michigan, you should not take lisdexamfetamine if you have:
Heart disease or high blood pressure
Arteriosclerosis (hardening of the arteries)
Overactive thyroid
Glaucoma
Severe anxiety
A history of drug or alcohol addiction
Heart failure, heart rhythm disorder, or recent heart attack
Family history of mental illness
Epilepsy
Lisdexamfetamine Overdose
It is possible to take too much, or overdose on lisdexamfetamine. This is toxic to the body, and requires immediate medical attention.
The symptoms of Vyvanse overdose are:
Restlessness
Confusion, panic
Aggressive behavior
Hallucination
Fast breathing
Uncontrollable shaking of part of the body
Muscle weakness or aching
Fast or irregular heartbeat
Diarrhea
Stomach cramps
Seizures
Coma
Lisdexamfetamine Abuse
Lisdexamfetamine is a habit-forming drug, and taking it without a prescription or in any way other than as prescribed is very dangerous. It can lead to addiction, which is a condition involving loss of control over your intake of the drug. If you are becoming dependent on or addicted to Vyvanse it is important that you seek professional help. Stopping use of the medication abruptly can lead to complications, and you should seek help in slowly getting off of it.