Natural Amphetamines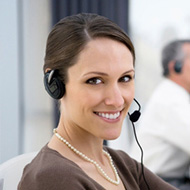 Helping Find Treatment Since 2002.
Our caring placement counselors are standing by right now to help you locate a reputable alcohol or drug rehab facility that meets your needs and budget.
Don't struggle alone. Call us now and get the help you need.
Let Us Help - Call Us Now
Who Answers?
According to the Center for Substance Abuse Research, the group of amphetamines includes amphetamine, dextroamphetamine, and methamphetamine, all of which are mainly synthetic. Amphetamine is made up of a mixture of pure dextroamphetamine and pure levoamphetamine, making it, a synthetic substance. Amphetamines are synthesized in labs, and are made mostly out of substances that are not naturally occurring.
While this is true, there are some natural substances that have amphetamine-like effects which may be considered natural amphetamines. These substances are not necessarily more or less dangerous than prescription, synthetic amphetamines, a fact which is important to note.
Cathinone, Khat: An Amphetamine-Like Substance
According to a paper published in the US National Library of Medicine, cathinone is an alkaloid that is found in the leaves of the khat bush, a plant native to East Africa and southern Arabia. This substance has a pharmacological profile similar to that of amphetamine, and the way it affects the central nervous system is very similar to amphetamine.
The leaves of the khat bush are chewed in order for people to feel its stimulating effects. The substance is not necessarily safe, however. According to the Journal of Substance Abuse Treatment, some khat users grow dependent on the stimulant. It is considered an addictive drug with psychological, physical, and societal consequences. Khat is only active when the leaves are alive, which has kept its consumption mainly in the areas where it is grown.
Who Wants Natural Stimulants?
With the spread of attention-deficit hyperactivity disorder (ADHD) diagnoses in the United States, especially among young people, and the related increase in prescriptions of amphetamine drugs, some parents may be looking for a natural alternative for their children.
Presriptions of Adderall, Concerta, Ritalin and other amphetamines are generally long-term treatments for ADHD that people are on for much of their lives. Some people are not comfortable with this kind of medical treatment, especially because the drugs are largely synthetic. However, as discussed here, a natural alternative is not easy to come by and is not necessarily better.
Dangers of Natural Amphetamines
Natural amphetamines such as cathinone are not safer than their synthetic alternatives. Cathinone, in particular, is known to cause the development of dependence, and to be an addictive substance. This can lead to significant problems in a person's life. While amphetamines have their share of dangers, natural substances do, too.
Natural substances in general are not necessarily safe. Take, for example, the fact that morphine, heroin and opium are all created from the natural poppy plant. Would you consider these drugs to be safe? They are most certainly not. Each of these drugs is very addictive and has its share of long and short-term consequences.
Alternative Treatments
While it is difficult to find a natural amphetamine substitute to an amphetamine medication, alternative treatments for ADHD, narcolepsy, and obesity do exist. These conditions are the main conditions for which amphetamines may be prescribed.
First of all, counseling may help people cope with these disorders. One particular method, cognitive behavioral therapy (CBT), helps people overcome negative thoughts, change negative reactions, and prevent unwanted behaviors. This can help those with ADHD stay focused and those with obesity work on their lifestyle habits that lead to their condition.
Lifestyle changes and holistic remedies may help as alternative therapies to supplement a treatment plan that relies on amphetamines. These include:
Regular exercise
Eating right
Avoiding alcohol and drugs
Keeping your body and mind healthy is very beneficial to your life, and can help you stay balanced and thus need amphetamines less.