Dangers of Speed the Drug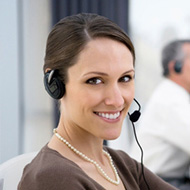 Helping Find Treatment Since 2002.
Our caring placement counselors are standing by right now to help you locate a reputable alcohol or drug rehab facility that meets your needs and budget.
Don't struggle alone. Call us now and get the help you need.
Let Us Help - Call Us Now
Who Answers?
Speed is a dangerous, illicit drug that can cause many of the same effects as cocaine, crack, and other stimulants. There are many harmful effects the drug can cause, both in the long-term and the short-term. If you know someone currently abusing speed, it is important to learn about the possible dangers of the drug and seek help for them immediately.
Short-term Dangers
According to CESAR, "Although the physiological experience of using amphetamines and cocaine is almost identical, the effects of amphetamines can last several hours whereas the effects of cocaine generally last less than one hour." Speed can cause a person to exhibit a number of unpredictable behaviors before crashing intensely when the drug wears off. Some of the other short-term risks associated with speed use are:
Dangerously high body temperature

Some users even lose consciousness as a result of this effect.

Negative emotional effects

Many individuals enjoy the euphoric effects the drug causes at first, but then they may begin to feel paranoid, hostile, violent, or aggressive. Users will also start to feel more clever and powerful than they actually are which will often add to these side effects.

Increased risk of dangerous behavior

Not only do the emotions above cause risky and violent behavior, but speed use "also raises the risk of contracting infections diseases like HIV and hepatitis B and C" (NIDA). This is because users are more likely to share needles or have unprotected sex when on the drug.

Increased heart rate

This symptom can be extremely dangerous because many individuals take too much speed in the short term, leading to heart palpitations, stroke, heart attack, and even death.
Long-term Dangers
Speed is highly addictive, and many individuals who abuse it take more and more each time to combat tolerance. It is also common for users to continuously abuse the drug for several days straight. This strongly increases the chance of addiction, drug-seeking behavior, and dependence.
Other dangerous long-term side effects include:
Stimulant-induced psychosis

Those who abuse speed in the long-term will begin to feel paranoid, aggressive, and self-absorbed all the time. This psychosis can even lead to hallucinations and compulsively picking at the skin.

Malnutrition

Speed suppresses a person's appetite, causing them to avoid eating even when they may need to. Over time, this can lead to severe weight loss and malnutrition which, if not treated, can become deadly.

Brain damage

"Brain damage similar to Parkinson's or Alzheimer's Diseases" is common among long-term speed abusers (CESAR). Some of these effects seem to be at least partially reversible after the individual stops their drug abuse, but some may be permanent.
Damage to the kidneys, lungs, heart, and liver are all likely with long-term abuse. And, as in any situation that involves addictive drugs, an individual may face job loss, financial ruin, erosion of relationships, and even arrest and prison time.
Speed is a dangerous drug which should not be abused under any circumstances. It has the potential to cause many harmful side effects, conditions, and behaviors that may even lead to an individual's death. According to the NIDA, when a person abuses speed, "the consequences… are terrible for the individual––psychologically, medically, and socially."