Is Speed an Amphetamine?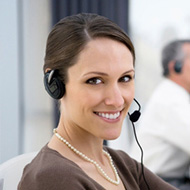 Helping Find Treatment Since 2002.
Our caring placement counselors are standing by right now to help you locate a reputable alcohol or drug rehab facility that meets your needs and budget.
Don't struggle alone. Call us now and get the help you need.
Let Us Help - Call Us Now
Who Answers?
Speed is a term used to describe several different types of drugs. However, these substances do all belong to the amphetamine class. While some have potentially beneficial effects, others are extremely dangerous and should not be used under any circumstances. Amphetamine drugs are called speed because they stimulate, or speed up, the body's processes.
Illicit Methamphetamine as Speed
Methamphetamine is often called crystal meth, chalk, ice, or glass. This is because of the appearance of the drug which, as described by the NIDA for Teens, is similar to "a shiny, white or clear rock." Sometimes, meth can also be found as a white powder that is bitter in taste. Both versions of this substance are illegal to use and have no medicinal benefits whatsoever.
Meth causes a person to feel a strong rush very quickly after smoking or injecting it. According to CESAR, "Even after the initial rush subsides, the brain remains in an alert state and keeps the user's body on edge." This is another reason why the drug is called speed. It also increases the user's
Blood pressure
Heart rate
Respiration
Physical activity
Body temperature
Wakefulness
Sweating
Energy
Some of these side effects are desirable, which is why the drug is so heavily abused. Still, it also causes a number of harmful side effects and can result in stroke, heart attack, or dangerously high body temperature when taken in extremely high or frequent doses. Even though it is an illegal drug, meth does belong to the amphetamine class which is why the drug, when referred to as speed, is technically still an amphetamine.
Prescription Amphetamines as Speed
Prescription amphetamines, on the other hand, can be very beneficial, especially to those who suffer from ADHD. These medications have a simultaneous "calming and 'focusing effect on individuals with ADHD," according to the NIDA. They include:
Amphetamine
Dextroamphetamine
Methamphetamine
The former two drugs are paired together in the prescription medication Adderall while the second is used alone in the drug Dexedrine. This other form of methamphetamine can be used medicinally and is manufactured in pill form. The drug is very rarely prescribed by doctors because of its dangerous illicit form and its high potential for abuse.
All prescription amphetamines can be taken recreationally, usually by ingesting or by being crushed and then snorted. Many individuals who abuse crystal meth also use prescription amphetamines to get high. In this case, these substances are often referred to by their street names, one of which is speed.
Which Speed is Which?
If a drug is called speed, it is more than likely a stimulant from the amphetamine class. Still, it can be difficult to know which drug a person is talking about when the street name is used. Meth in its crystal or powder form is sometimes referred to as speed but not as often as when it is in pill form. As for being able to recognize each of the three types of prescription pills, there are a few key differences.
Prescription methamphetamine (Desoxyn) is often "available in 5 mg white, 10 mg pink, and 15 mg yellow strength tablets" (NHTSA).
Dexedrine is often an orange/black capsule or tablet.
Adderall is often a blue or orange tablet